Why Ronni Chalmers likes to play the long game
---
Ronni Chalmers is the CIO of CBG Asset Management winner of the 2013 Golden Calf Award for best performing boutique that year. The CBG Australian Equities Fund has had a strong 12 months, returning 13.9% and beating the ASX200 comfortably. Ronni will be presenting his best investment idea at the Future Generation Investment Forum being held this Thursday in Sydney.
Livewire is proud to support Future Generation and ahead of the event we have published a series of interviews with three of the presenting managers. In our final interview, Ronni explains why he favours small and mid cap stocks, his preference for taking a long term view and what he believes to be the major risk that investors should be aware of right now.
How did you get started in investing - what was the catalyst?
I bought my first Australian share with my 13th birthday money. Even though that the company became worthless with two years it was a very valuable lesson about the benefits of diversification.
Could you explain your investment philosophy and process? How do you add value?
Clime & CBG's investment philosophy is to create a portfolio of value stocks with a quality overlay. Our portfolios typically have about 30 stocks in them. We are patient long-term investors. History shows that funds that have a three to five-year time horizon typically outperform the more short-term trading-oriented funds. In addition, by having a longer term focus it allows us to develop deeper relationships with the senior executives of the companies that we hold in our portfolios.
What is the universe you invest in?
We follow the largest 700 companies on the ASX. Anything outside number 700 typically either doesn't have revenue or lacks liquidity.
Your portfolio appears to be skewed towards smaller companies, could you explain the reason for this?
The largest stocks on the ASX tend to dominate their industries and thus don't really offer sustained long-term growth prospects. Our funds tend to have about 25% of the portfolio invested in stocks outside the ASX 200. These companies tend to have businesses that are growing organically at say +10% p.a. for the medium term.
Are you finding more good investment ideas among small, mid, or large caps right now?
We are cautious in the short term and have raised the cash holdings in the funds to 20%, which is unusual over our 17-year history. Having said that we are not predicting massive collapse in equity values like in 2007/2008. Today we see more interesting investment ideas and companies executing their strategies in the mid to small cap space.
What are some of the key attributes you're looking for in an investment?
We have many attributes that we screen for. Some of them are companies that earn high ROE, ROIC, high gross profit margins, strong balance sheet, strong cashflow which exceeds investing cashflow amongst other measures.
Could you tell us about the biggest risk or opportunity that you don't think is being priced in by markets?
The strong rally in global bond markets in the last year has triggered a large rally in equity values but this has not led to a commensurate upgrade in future earnings revisions. So, if bond market yields eventually "normalise" there is downside to current equity values.
What was the catalyst for your involvement in Future Generation?
In 2013 we were awarded the prestigious Golden Calf Award for best performing boutique fund that year. Shortly after that event we were approached about becoming involved with Future Generation. Once we heard about the opportunity to help grow charitable donations, we jumped at it.
Hear Ronni's best idea at the Future Generation Investment Forum
The Future Generation Investment Forum on Thursday 23 May is your chance to hear Ronni and other leading Australian and global fund managers present their best stock picks.

Visit the Future Generation website for more information: (VIEW LINK)
---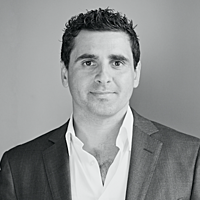 Co Founder
Livewire Markets
Livewire is Australia's #1 website for expert investment analysis. We work with leading investment professionals to deliver curated content that helps investors make confident and informed decisions. Safe investing and thanks for reading Livewire.
Expertise