Why Telstra shareholders should be closely watching how Google's new phone network works...
---
Google exploded its mobile telco hand grenade overnight, offering a US$20/month plan which will disrupt the big mobile operators in the US (especially ATT and Verizon). This from the Googleblog: "Project Fi works to get technology out of the way so you can communicate through whichever network type and device you're using. Wherever you're connected to Wi-Fi — at home, your favorite coffee shop — you can talk and text like you normally do. If you leave an area of Wi-Fi coverage, your call will seamlessly transition from Wi-Fi to cell networks so your conversation doesn't skip a beat." Its basically an over-the-top service like Skype, WhatsApp, Facetime or Viber. The hype is just hype – existing phones can already do this, but the Google version will put customers into a much cheaper plan, taking them away from their existing cellular operator. As we wrote here a couple of months ago, Telstra knows all about this, and dreads it. (VIEW LINK) Interesting to see how stock prices move – when first discussed US telco prices moved around by 10%.
---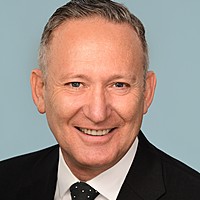 CIO of Loftus Peak, a specialist global fund manager with a track record of successful investment in some of the world's fastest-growing listed businesses.
Expertise