Why the best is yet to come for this ASX giant
---
Profits down might normally be a disappointing result for any company. But in the case of Australia's best-loved healthcare giant, it looks like a temporary case of the sniffles and nothing more sinister. When it comes to CSL (ASX: CSL), the fall in profits could be seen as just a COVID hangover.
Plasma donations – crucial to CSL's immunoglobin business – were down for two years and we saw the outcome in this reporting year. The coming year looks brighter. CSL actually increased plasma collections by 24% in FY22 which will play out in product inventory and sales in FY23 and FY24.
The good news? Revenues were up thanks to a truly awful flu season. Vaccine sales soared 16% and the company distributed a record 135 million vaccine doses.
Dr Shane Storey, Senior Analyst covering Healthcare at Wilsons, believes CSL is still underrated and has further to run.
"The pipeline is what gets us out of bed on CSL. So many different new biological medicines are coming through their pipeline. It's probably the best pipeline of their history at the moment."
In this wire, Shane shares some of the highlights from CSL's FY22 result and gives us his outlook on the company and its sector for the year ahead.
CSL Limited (ASX: CSL) FY22 key results
Revenues up 3% to $US10.56 billion
NPAT down 6% to $US2.26 billion
EBIT down 8% to $US2.92 billion
Cashflow from operations down 27% to $US2.63 billion
Research and development expenses up 17% to $US1.16 billion
Gross margin down 2.4% to 54.3%
End of year dividend of $US1.18, record date 7-Sep. Total dividend per share of $US2.22/share (unchanged y/y)

Earnings per share of $US4.81, down 8%.
FY23 guidance NPAT $US2.4-$2.5bn
Note: This interview took place on Wednesday 17 August. This stock is a core holding in WILSONS portfolios and is one of the team's top "quality defensive" names.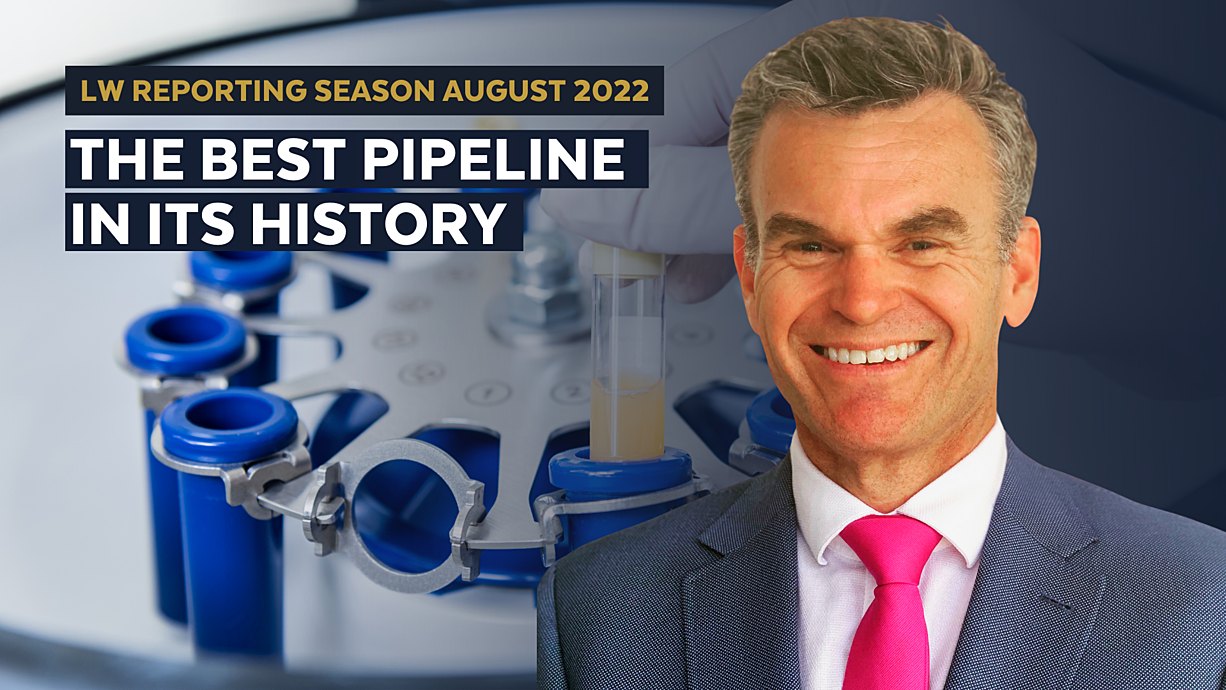 What were the key takeaways from this result? What surprised you the most?
It's a good result. The second half in isolation looks ugly but it was always going to look like that. The run rates coming out in the major divisions give us confidence. There were good recoveries in plasma in the second half. It's not there yet in sales. Most of the growth factored in for FY23 will come from plasma and this should be fine.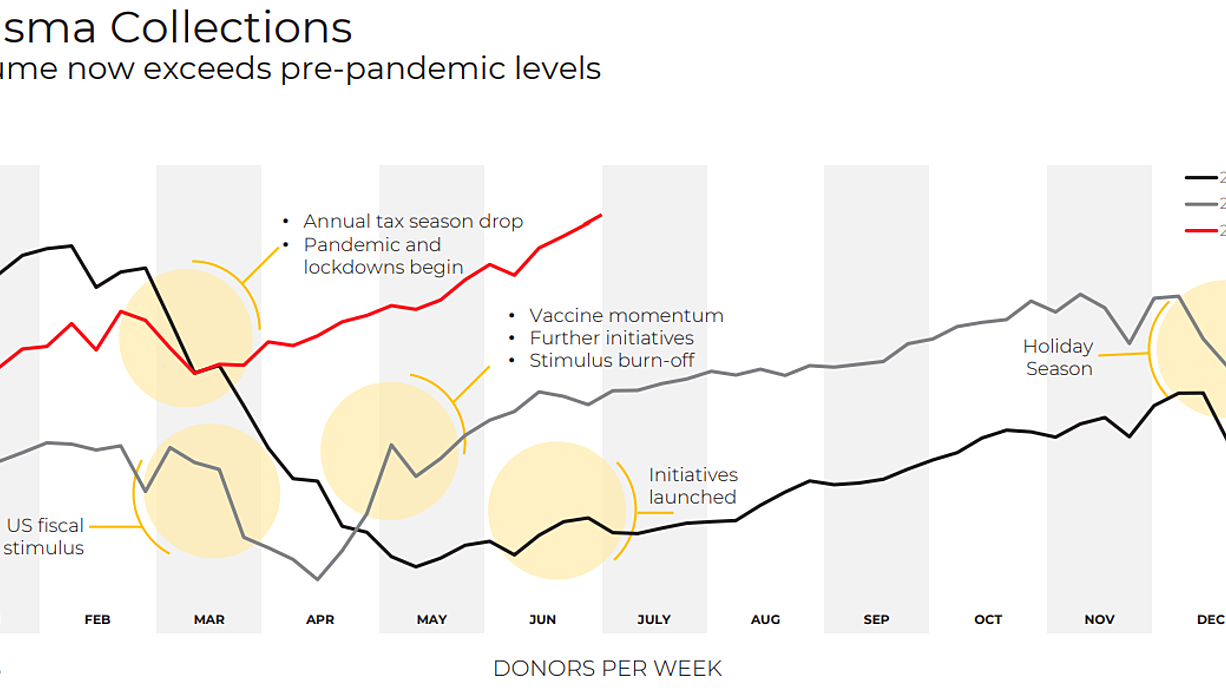 It does look like the industry has snapped back very quickly in terms of both volume and sales. There are some advantages that I think CSL will have over the next few years. They seem better prepared than their peers to compete. Some of that market has been structurally undersupplied for the last few years. Coming back in there with great force and good spending power will be an advantage for them over the next two years in market share terms. The vaccine business just continues to get better. It has exceeded the initial targets of when they acquired it. It's a mistake to think it's a 5% growth business anymore. It's better than that. The margins continue to improve and they're differentiated. Their vaccines just seem to resonate with governments around the world. I think it's an underrated business.
What was the market's reaction to this result? Was this an overreaction, an under reaction or appropriate?
It was an overreaction.
It was partly because the market wasn't equipped to understand what the guidance would be. Consensus had moved fast to include the acquisition of Vifor Pharmaceuticals but CSL hadn't included this in the guidance. I don't think the reaction today has anything to do with the fundamentals. I think the share price should recover by the end of the day.
It's no secret that we've had one of the highest price targets in the market. This based on the competitive advantage CSL have over the next few years, particularly in plasma. We are also great fans of some of their R&D programs that are getting closer to fruition.
Would you buy, hold or sell CSL on the back of these results?
Buy absolutely. It's easily our top pick across the 30 stocks.
What excites me most about CSL is the new products. CSL112 in cardiovascular. Etranadza is a gene therapy. Garadacimab to treat HAE. It's what they've got coming next.
The pipeline is what gets us out of bed on CSL. So many different new biological medicines are coming through their pipeline. It's probably the best pipeline of their history at the moment.
Their R&D program is going up and up. CSL112 is easily the biggest R&D program individually that they've ever taken on. It's a massive 18,000-patient trial that's occurred over a multi-year timeframe and finishes up at the end of the year. It will be one of the biggest products.
The acquisition of Vifor Pharma brings them into cardiovascular and renal disease too.
What's your outlook on CSL and its sector over FY23?
We expect CSL to see market share gains in the next 12-4 months in its immunoglobins business, including in treating CIDP. We also expect the vaccine business to continue to surprise people. CSL also benefits from their high-margin products which allow them to outcompete.
This positive outlook is specific to CSL because of its attributes. The broader healthcare sector is fighting individual battles. Whether that's logistics and supply chain issues with the medical device providers, the regularity of attendance in some of the healthcare service companies or access to capital.
Side question – do you see any companies with the potential to be like CSL?
Telix ASX: TLX in radiopharmaceuticals across oncology could develop that way. Immutep ASX: IMM is another that comes to mind but is probably a bit more limited. Its market capitalisation is about $2bn but if its products are successful, it could be materially larger.
Are there any risks to this company and its sector that investors should be aware of given the current market environment?
Competition's always a risk. You can't be as successful as CSL in their market without people coming after you. 
There are a few biotechs who are trying to treat CSL's patients using other strategies. Some of them have approvals coming through now and into next year. The industry has also had a benefit in recent years from pricing and that's unusual. It won't last forever. Also, some of the costs that have come into CSL over the last few years are probably here to stay. I don't worry about that as much because they've got ways to offset it.
From 1-5, where 1 is cheap and 5 is expensive, how much value are you seeing in the market right now? Are you excited or are you cautious on the market in general?
Rating: 2
I'm pretty excited. I think there are some great companies that have been knocked around the last couple of years and have been resilient. 
I'm quite bullish on the outlook. It's been a little bit difficult in healthcare because it's been an unusual environment. Healthcare is usually a safe haven in difficult times but this time it's had rising interest rates and pressure on valuations. A lot of those macro issues seem to be abating. We're starting to see some really nice results as well. ResMed ASX:RMD was a good result. Today is a good result.
Catch all of our August 2022 Reporting Season coverage
The Livewire Team is working with our contributors to provide coverage of a selection of stocks this reporting season. You can access all of our reporting season content by clicking here.
​​