Winners and losers from The Streaming Wars
---
It's no secret that streaming TV will eclipse free-to-air TV over the coming years. But while the streaming wars continue to heat up as the likes of Amazon, Disney and myriad other players take the fight to Netflix, the real "loser" in this war will be the thousands of free-to-air TV broadcasters in 195 countries around the world that will, in all likelihood, cease to exist.
Munro Partners Chief Investment Officer Nick Griffin says that as viewers migrate from linear TV to using a handful of streaming apps, there should be a handful of winners. Netflix is clearly the early leader, but a handful of stocks such as Roku or Disney could be among the structural winners as well..
Watch this exclusive video below, an excerpt from a full-length CIO profile, where Nick outlines why investors should expect Netflix viewers to keep curling up to binge their favourite shows for years to come.
Learn more
Of the 20,000 listed corporates in the world, many profess to be growing, but only a small portion actually grow independently of the broader economic cycle. Munro focus on the simple task of identifying and investing in these companies that have the potential to grow at a faster rate and on a more sustainable basis than the peer group. Click 'contact' below to find our more. 
---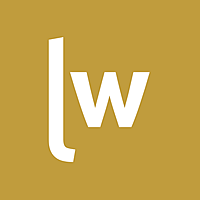 Livewire Exclusive brings you exclusive content from a wide range of leading fund managers and investment professionals.
Expertise