Winners If The Australian Dollar Falls
---
This scenario is not the current one being painted by economists and business commentators. A more measured scenario is predicted where the Australian dollar is benign, or falling more gradually. In our view, this is a more likely outcome. 
The investment implications of this are that we need to look for domestic stocks that benefit from falling interest rates, a gradually falling Australian dollar and beyond these two conditions, stocks that can display more than one string to their bow in terms of the likely earnings outcome over a period where interest rates and the Australian dollar fall.
Some examples of stocks that fit this category are Macquarie Group Limited, Henderson Group Limited, Select Harvests Pty Ltd and selective resource stocks, in particular gold stocks, and as a consequence, mining services providers such as Monadelphous Group Ltd.
Here is a brief synopsis on how these benefit when interest rates and the Australian dollar are falling and what could make them special: (VIEW LINK)
---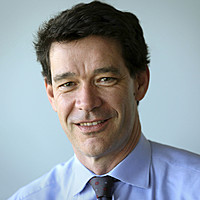 Managing Director and Portfolio Manager
Cadence Capital Limited
Cadence Capital strives to outperform the index and we invest our own money alongside yours. We believe that a combination of both Fundamental and Technical analysis, along with a disciplined stock entry/exit strategy, are key to investing success.