With a positive view on Australia, here's how this fund manager is positioned
---
From the macro level down to specific company examples, Antares Capital Partners John Guadagnuolo provides a detailed market perspective.
No fewer than eight companies are discussed in this interview with Antares Capital Partners' John Guadagnuolo, who peppers them throughout the conversation to illustrate his views. Among the stock mentions is one that is his pick of companies he believes the market is currently undervaluing.
Antares' head of fundamentals and portfolio manager of the Antares Ex-20 Australian Equities Fund, Guadagnuolo delves into the macro-outlook and zooms into the company level to discuss his team's view on markets now and in the years ahead.
On China, he suggests Australia may be in line to benefit more than many expect from the end of the nation's COVID-Zero measures.
"Chinese travellers are the biggest spenders, I think around $10,000 per head. I'm not saying they're all coming back in the next six months but that type of spend in our economy has been missing and that will come back," says Guadagnuolo.
At a company level, he discusses how his team has transitioned from Oz Minerals (ASX: OZL) and Lynas (ASX: LYC) into two other names that he expects to benefit from the "stimulus and reopening in China".
He also digs into other aspects of the fund's positioning, explaining its 20% overweight allocation to metals and mining versus 5% in energy and technology.
"In metals, we're focusing more on the industrials part. We have good internal research capability on mining, and I think that's where we can add some value," Guadagnuolo says.
And though the fund's technology positioning was reduced towards the end of 2021, Guadagnuolo explains it's historically had an overweight exposure to the sector.
"We've added to our tech position in the last couple of months and that's because we see the potential for tech to emerge from its current situation in a fast, stronger way, and that's down to the companies themselves."
Watch the following video, or read the edited transcript below, for the full detail.
Edited transcript
What is your take on the Australian equity market today, and how is this being reflected in the portfolio positioning?
John Guadagnuolo: Our positioning has evolved a little bit in the last couple of months. We've become more constructive on particularly the Australian equity market. We're looking back to history here in a sense and projecting that forward. The reopening of the Chinese economy we see as being quite a powerful influence on the Australian economy in particular and therefore, our market. I think if people recall back to the great stimulus of China after the GFC in 2008, you might recall iron ore traded at record prices. The dollar went right through parity against the US, all reflecting the strength of our economy. That was based on heavy stimulus in China which pulled through a lot of demand for commodities. I think this time will be different because it won't be as commodity intensive but there are a number of significant similarities.

To give an example of the broad scope that we see this potentially having, in 2019, before COVID hit, Australia had around 1.4 million visitors per annum from Mainland China. Obviously, the last couple of years, we haven't had any at all. Chinese travelers are the biggest spenders, I think around $10,000 per head. So I'm not saying they're all coming back in the next six months but that type of spend in our economy has been missing and that will come back.
Australia seems to feature quite highly on preferred destinations and Chinese are, from the surveys that we see, pretty keen to get out and travel. So I think there's another aspect to this as well. We're well familiar with the weakness in Chinese property, the reforms to the various ways that they've financed and what have you, have had a very detrimental effect, but COVID Zero in China has had a really huge effect on confidence in that economy. It's not like here in Australia where people received a handout because your business wasn't operating.
In China, you got nothing so people just couldn't make provision. The rolling lockdowns caused by Omicron's infectiousness meant that there was just a lack of confidence and we see that returning as well. So we see the potential for the Australian market to be stronger than people think, led by a broader based impact on our economy than last time. The flip side of that, I think, will be that some of our offshore owners might come under a bit of pressure because that would lead to a stronger Australian dollar. So that's how we see the market and we've begun to position for that.
We've had a position in OZ Minerals (ASX: OZL) and Lynas (ASX: LYC) in the past and they're more around that energy transition approach and obviously, OZ Minerals has been taken over but we've moved those into more industrial metals with South32 (ASX: S32) and BlueScope (ASX: BSL) which we both think can benefit from that stimulus and reopening in China. We are also adding to some of our domestically focused positions because again, we see that broader strength in our economy.
Can you explain why you hold a 20% allocation to metals and mining but only 5% in energy and technology?
Metals and mining, the exposure has been relatively similar for the last two or three years and we've focused historically on the metals associated with the energy transition. So I mentioned Lynas in the previous question, obviously, that's rare earth which are important for the magnets that go into windmills and other such things. Copper is important to all that through OZ Minerals. Mineral Resources (ASX: MIN), Independence Group (ASX: IGO), these are companies that we've owned because of their lithium, because of their copper, because of their rare earths.
That has been the case and the positions have moved in and out. More recently, we've altered that with OZ being taken over and we've sold Lynas. As we said, we are focusing more on the industrial part of the metals. I think we have good internal research capability on mining and I think that's where we can add some value. In terms of tech, historically, the portfolio's been overweight tech. We like the long-term growth potential and their competitive advantage. Towards the end of 2021, as inflation started to pick up, we were concerned about the impact of interest rates on tech valuations. So we reduced that position and that has been the case until more recently.
We actually are becoming quite keen on tech again. We've added to our tech position in the last couple of months and the reason for that is we see the potential for tech to emerge from its current situation in a fast, stronger way. 
The reason for that is the companies themselves. So in the US, in the last month or two, there's been around 77,000 job cuts announced in the tech industry. The tech industry had got fat and lazy, low interest rates meant that valuation didn't really matter to these long duration assets. They were experimenting with all sorts of different things. Entrepreneurial, it might have been but not particularly value accretive to shareholders.
With the crunch in interest rates, the focus on tech has been to shore up cash flow and earnings and that's been to become a lot leaner and it reminds us a little bit of what happened to mining companies post the China boom of 2009 to 2011 when they themselves became inefficient and lazy and were directed very carefully, well, very clearly by shareholders to focus on returns which have lifted materially since then. So we see that as a potential.
Energy is more difficult in the mid-cap space. There's not too many options that you can invest into. We don't really like Beach (ASX: BPT) and with Karoon (ASX: KAR), we struggle to justify the current valuation. I don't think we have particularly good insight into the prospectiveness of the currently producing wells and how long they can go.
We do have a position in Worley (ASX: WOR). We like Worley because it is in that energy transition camp. It's helping utilities particularly in Europe and North America pivot away from hydrocarbons into renewables. It still has its traditional business and unfortunately, it's unlikely that the war in the Ukraine is going to end anytime soon. Europe's had a milder winter to date, so the pressure hasn't been as great on its energy demand as had been feared but that may not be the case next year and that demand is going to remain and Worley's well placed to help expand the supply of gas in particular into that market through its contracting businesses.
So that's our position in energy supplemented by Paladin (ASX: PDN) which is a uranium producer. It is in a unique position because it is one of the few uranium producers that has a designation as a producer. Why that's important is that they have multiple offtake agreements in multiple markets which allows them to benefit from the uptake in demand. 
So there's various reasons why we expect the uranium price to go up. A lot of producers in Australia are hoping to enjoy the benefit of that through spot sales but the problem is that utilities won't engage, from our understanding. 
You need to have other options because without a long-term offtake agreement, they really hold you to ransom, if you like, to what they want to pay rather than what the spot market might be suggesting. Paladin, because of its long-term agreements in offtake has that ability to leverage that and we think it can actually consolidate some attractive tenements in Australia and other countries as it continues its production.
What is one company you believe the market is currently undervaluing?
We really like SEEK (ASX: SEK) and the reason for that is we don't think the market's giving them credit for the yield story that we think is unfolding. Historically, SEEK's been criticised for over-investing back into its business. What it has been building is a platform for a pricing engine. They now have around 30,000 price points for their ads here in Australia and what that allows them to do is to price for the value that they create. The market really likes REA (ASX: REA) and the reason is fairly obvious, REA is selling something for real estate agents that is extremely valuable. But to put it into perspective, a premium ad on REA is around $5,000 and the median house price in Australia is $500,000. A classic ad on SEEK is around $240 and for a job of around $100,000 which is the median salary on the SEEK website.
So you can see there's a vast difference in what they're receiving relative to the value of what they're selling and the market, I don't think, understands where they're at in that pricing journey. 
It's been much more concerned about volume because clearly, job volumes are elevated, the unemployment rate is low, the labour market's tight. We don't see it softening particularly. It might come off a little bit but not without having a major recession which as you can see from our view on China's reopening, we don't expect. We think the labour market stays tight.
The reason for that comes back to COVID. Australia takes in around 400,000 people per annum. Normally, half of those people are on temporary visas. They go home, they cycle through so you net migrations around 200,000. Through COVID, we got the people leaving because their temporary visas expired but we got no one coming in. So when you work that through, you end up with a million people short. Now, it's not quite that number because some visas were extended, etc., but there's a serious shortage of labour in our economy because of the disruption of flow in immigration and that will see labour markets stay tight.
A portfolio of tomorrow's leaders
The Antares Ex-20 Australian Equities Fund is an actively managed, concentrated portfolio of Australian equities that have the potential to offer significant long-term capital growth. For more information, please visit the fund profile below.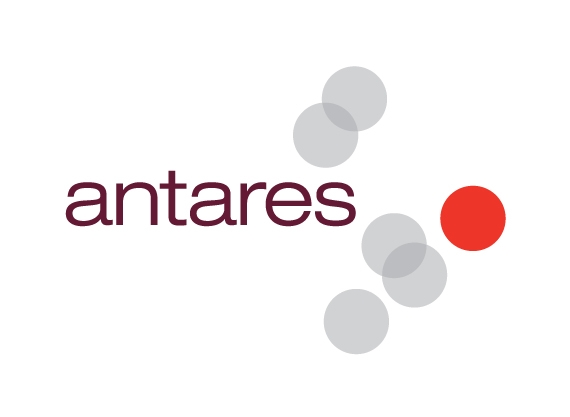 Managed Fund
Antares Ex-20 Australian Equities Fund
Australian Shares
Never miss an update
Enjoy this wire? Hit the 'like' button to let us know. Stay up to date with my current content by
following me
below and you'll be notified every time I post a wire
Welcome to Livewire, Australia's most trusted source of investment insights and analysis.
---
To continue reading this wire and get unlimited access to Livewire, join for free now and become a more informed and confident investor.
Glenn Freeman is a content editor at Livewire Markets. He has almost 20 years' experience in financial services writing and editing. Glenn's journalistic experience also spans energy and automotive, in both Australia and abroad – including the Middle East – where he was editor of an oil and gas publication in the United Arab Emirates.
........
In this interview, John Guadagnuolo represents Antares Capital Partners Ltd ABN 85 066 081 114, AFSL 234483 ('Antares'). Antares issues the Antares Ex-20 Australian Equities Fund ('Fund') as responsible entity and manages the Fund as investment manager. Antares is part of the Insignia Financial group of companies (comprising Insignia Financial Holdings Ltd ABN 49 100 103 722 and its related bodies corporate) ('Insignia Group'). The capital value, payment of income and performance of the Fund or any financial product offered by Antares or other member of the Insignia Group are not guaranteed. This communication has been provided for general information purpose. Even though some information in the communication may constitute general advice, it has not been provided for the purpose of advice or recommendation. It provides an overview only and should not be considered a comprehensive statement on any matter or relied upon as such. It has been prepared without taking into account any investor's objectives financial situation or needs. Investors should consider its appropriateness having regard to these factors before acting on the information. Any reference in this communication to a specific company is for illustrative purposes only and should not be taken as a recommendation to buy, sell or hold securities or any other investment in that company. Securities mentioned in this communication may no longer be in the Fund. The Fund, invests in a concentrated portfolio of Australian listed equities, is designed for investors seeking the potential for higher returns while willing to accept high risk of capital loss and fluctuations in income. Investors should obtain a Product Disclosure Statement (PDS) relating to the Fund and consider it before making any decision about whether to acquire or continue to hold any interest in the Fund. A copy of the PDS is available upon request by phoning Client Services 1800 671 849 or at antarescapital.com.au Any opinions expressed by Antares constitute Antares' judgement at the time of writing and may change without notice. Antares or any member of the Insignia Financial Group, or their employees or directors do not give any warranty of accuracy, nor accept any responsibility for errors or omissions in this communication. Past performance is not a reliable indicator of future performance. Returns are not guaranteed and actual returns may vary from any target returns described in this communication. Any projection or other forward looking statement in this communication is predicative in character and not guaranteed. The actual results achieved may differ materially from these projections. This communication is directed to and prepared for Australian residents only. Livewire gives readers access to information and educational content provided by financial services professionals and companies ("Livewire Contributors"). Livewire does not operate under an Australian financial services licence and relies on the exemption available under section 911A(2)(eb) of the Corporations Act 2001 (Cth) in respect of any advice given. Any advice on this site is general in nature and does not take into consideration your objectives, financial situation or needs. Before making a decision please consider these and any relevant Product Disclosure Statement. Livewire has commercial relationships with some Livewire Contributors.
---

Never miss an update
Get the latest insights from me in your inbox when they're published.
---