Woodside Petroleum Full Year Result - Higher prices & lower costs helped WPL lift payout
---
Woodside Petroleum Limited's (WPL) full year 2016 revenue result was in line with market expectations whilst WPL's profit numbers missed the mark. Woodside's turnaround program is well underway, this time last year Woodside booked US$1.1 billion of impairment charges due to lower energy prices and reduced asset values. This year Woodside posted a net profit of US$868 million up from US$26 million last year. 
Total production rose 3% over the year to 94.9 million metric barrels of oil equivalent (MMboe) with record annual Liquid Natural Gas (LNG) production of 63.7 MMboe. WPL's unit production cost per barrel fell to US$5 from US$6.40, helping to increase its portfolio gross margins to 45% up 16% year on year. 
Woodside management is often hit with concerns over future pipeline growth, over the last year WPL has been acquiring new assets to help reduce this concern. Its newly acquired low cost acquisition in Senegal is set to drill two appraisal wells in 2017. And its Scarborough area assets in WA's Carnarvon Basin which the company purchased in November 2016 from BHP has increased resource levels and works in well with current projects in the surrounding area. 
Woodside expects output growth to increase by around 15% by 2020 from existing assets and already-sanctioned projects. WPL now expects to see the first flows, Train 1, from its joint venture Wheatstone LNG project in mid-2017 and Train 2 expected six to eight months later. The Wheatstone project is expected to provide more than 13 MMboe of annual production and Chevron has now said it expects the total project costs to increase again by 8% to US$34 billion. 
WPL said it will pay a, higher than expected, final dividend of US$0.49 on 29 March 2017. For more Reporting Season coverage, please visit https://www.commsec.com.au/reportingseason
---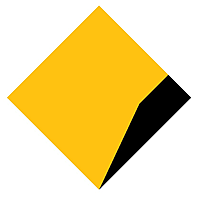 Online Stockbroker
Online Stockbroker
CommSec is Australia's leading online broker. CommSec has been committed to providing the best in online trading since 1995. CommSec helps make informed investment decisions with comprehensive market research, free live pricing and powerful...
Expertise
No areas of expertise