You can't be successful if you stick with consensus: Emma Fisher
---
When you're sifting the listed company universe, some stocks are just impossible to ignore. If you're lucky enough to stumble across businesses with wide moats of competitive advantage, decades-long track records and high barriers to entry, "just hitch your wagon to those economics and get out of your own way," urges Airlie Funds Management portfolio manager Emma Fisher.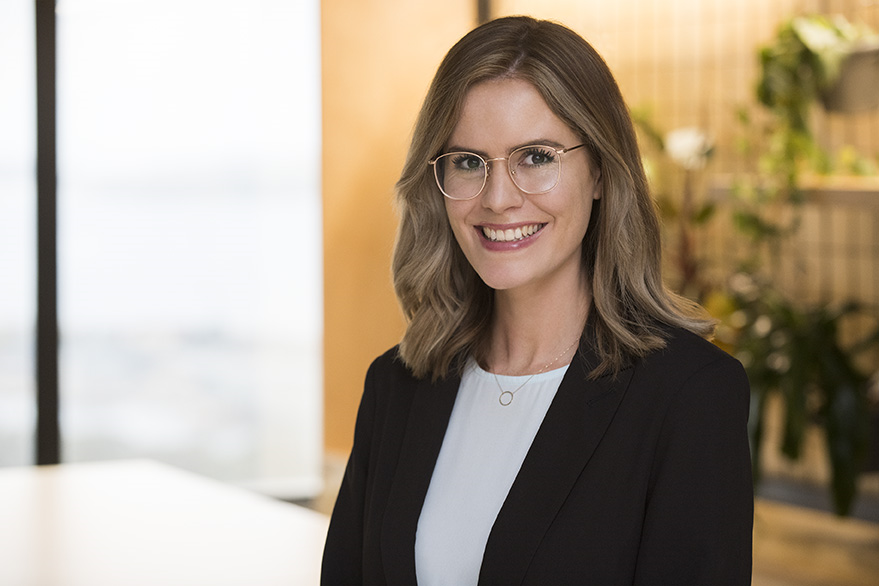 Emma Fisher, portfolio manager and head of research, Airlie Funds Management
"As an investor, the challenge in this industry is there is a lot of noise, there's a lot of voices that are trying to get you to think shorter term or change your idea.
"But ultimately, you have to really go back to your thesis and analyse whether or not anything's changed. And I think with a business like that, getting out of your own way and just letting it work for you can be a really powerful lesson to learn."
In the latest edition of my colleague Patrick Poke's The rules of investing podcast, Fisher reflected on her first-ever stock recommendation. When working as a buy-side analyst, prior to joining Airlie, she was specialising in the healthcare sector.
Equities
The 'special' stocks Emma Fisher is hitching the Airlie wagon to
What stock is she talking about? One of Australia's largest companies, biotech firm CSL Limited (ASX: CSL), of course.

"To this day, I don't think I've come across a business where its core product has grown demand for 30 years, at 6% to 8% per annum," Fisher said. "I cannot think of one other industry in the world that has that kind of longevity in their demand profile. So when I came across all those facts and the features and the barriers to entry that this industry had, it was really head and shoulders above the average."
The interview kicked off with Fisher looking back at how she started in the industry, and she makes some eye-opening revelations. For one thing, Fisher started out as a "checkout chick" (her words) while working her way through a finance degree.
But perhaps most surprisingly, she initially didn't like studying finance and didn't do very well, "I was scraping passes for the first time in my life," Fisher confesses.
Only after the course moved beyond the "very, very dry" topic of dividend theory onto valuations theory did she hit her straps. "It was really just about how to model a company, and I loved that," Fisher said.
Having stuck it out, Fisher now finds herself in what she describes as "the best job in the world."
But this experience early on, combined with a graduate program role in equity research that paired her up with some international equity researchers, has left her open-minded about what makes a good stock picker.
And if anything, Fisher actually leans away from those with a more classical financial services academic grounding such as hers when assessing job candidates.
From a hiring perspective, she's more drawn to applicants with different backgrounds because they tend to have broader views on the world.
"If you're passionate about investing but your background is maybe in biochemistry, that is so interesting to me versus somebody who looks like me on paper, that's gone and done a finance degree at Sydney Uni," Fisher says, while offering an apology to those readers who have taken the well-worn path into the industry.
Hiccups also arise during the interview, though thankfully not from either Poke or Fisher. Talking about her stock selection process, Fisher says she looks for businesses with hiccups, particularly those with hiccups caused by external events.
"I think that's the situation that CSL is in today," she says, referring to the company's weaker share price in recent months as problems surrounding the Astra Zeneca vaccine emerged.
"It's not as though this is the result of management missteps or a lack of forward planning. It's a pandemic-induced supply shortage because no one wanted to go to a collection centre and donate."
Delving further into her team's investment philosophy and how they pick stocks, Fisher outlines how they strip out companies with risky balance sheets and spot potential turnaround stories. For example, when many investors currently look at retail, they see a fully-priced sector that's been picked clean by now.
Is it a case of third time lucky?
"I think the consensus is very focused on the fact that businesses are going to have challenging comparable results this year. But that is a very short-term focus and I don't think it's a reason not to own some of the very good retail businesses," says Fisher.
She recalls how wrong many investors were on Amazon, whose arrival on Australian shores was preceded by calls that local brick-and-mortar retailers would be crushed like ants. But it never happened. The market got it spectacularly wrong on retail again last year, anticipating COVID would smash retailers' profits.
And Fisher believes we're now in the third period of wrong calls. "Over the last year, a lot of these businesses haven't wasted a crisis and have generated absolutely phenomenal cash flows," she says.
"Retailers typically don't have heavy CAPEX, so a lot of that cash has gone straight to the balance sheet, or portions of it could come back to investors in the form of buybacks or dividends in the future."
Looking at the Airlie portfolio, Fisher reels off a few holdings that maintain a strong presence based on her view they have many successful years ahead:
Nick Scali (ASX: NCK)
Premier Investments (ASX: PMV)
Wesfarmers (ASX: WES)
Discussing the first of these, she notes that the dominant view on Nick Scali is that earnings will fall 25% this year and then stay flat for three years.
"I just don't think that's going to happen. If they have a 40% increase in their store base, I don't think earnings are going to fall 25% and then be flat," Fisher says.
"This is a business that's net cash and this is a really solid owner-managed business that has been run by the Scali family since the 60s."
And the cream on top is that it's "very, very cheap" in the eyes of Fisher and her team at Airlie. "I think businesses like that still look quite compelling."
A small-cap in pole position
Airlie's mandate also enables the team to consider small-caps and Fisher paints a compelling picture of a niche Queensland manufacturer that's dominating on the world stage. PWR Holdings (ASX: PWH) is now the only supplier of cooling systems to the elite Formula One motor racing competition.
Having carved out its niche, the cachet from this F1 association has seen PWR corner the hypercar market – think Aston Martin, Porsche, Pagani. The company is also branching out further, making inroads into electric vehicle cooling through its Emerging Technologies business unit.
"That's a really exciting business, generating a return on invested capital of around 60% and with a net cash balance sheet. I think it's got a really exciting earnings growth profile over the next three to five years," says Fisher.
And toward the tail-end of the interview, Fisher was asked a series of "pet" questions Poke asks each of his guests, starting with a hypothetical time-travelling scenario. If she was able to give her younger self some investing advice, what would it be?
"I really think that you're probably only going to get three to four belters in your career, so you've got to know what a belter looks like and have enough of them – not doing that was always my biggest regret," she says.
"It's not necessarily stocks that you get wrong so much as stocks that you knew were absolute belters that you just didn't buy enough of at the time."
In love with Bunnings
Finally, what's the one stock Fisher would buy on the proviso that markets were going to shut down for five years? Her answer is Wesfarmers (ASX: WES), largely because it owns the astoundingly successful hardware chain Bunnings.
"I think it's a very well capitalised business. And really, it's just a play on Bunnings, which is close to 70% of earnings.
"And is there a better business in Australia than Bunnings? No better sausage sizzle in Australia, and it's got no competition. With a really powerful niche, I think it's pretty well run and I'd happily own that for the next five years."

---
Invest where fair value exceeds market price
Airlie Funds Management identifies Australian companies based on their financial strength, attractive durable business characteristics and the quality of their management teams. Stay up to date with their insights by hitting follow on Emma Fisher's profile, or visit their website for more information.
........
Livewire gives readers access to information and educational content provided by financial services professionals and companies ("Livewire Contributors"). Livewire does not operate under an Australian financial services licence and relies on the exemption available under section 911A(2)(eb) of the Corporations Act 2001 (Cth) in respect of any advice given. Any advice on this site is general in nature and does not take into consideration your objectives, financial situation or needs. Before making a decision please consider these and any relevant Product Disclosure Statement. Livewire has commercial relationships with some Livewire Contributors.