You can't just marry anybody - the weekly wrap
---
We are entering our 4th week (or so) of a quiet/consolidation period for Capital Raisings. We are chugging along at a pace of 4 to 6 share placements per day, with volumes reduced to perhaps 15 capital offerings per week. This change of tempo is fine and we are noticing investors' appetite for more conservative companies as evidenced by the well-received Charter Hall Long Wale Reit (CLW) offer or company-specific growth strategy on display with the MyState Limited (MYS) capital raise. Finally, the medical technology and biotech sectors continue to attract interest because these companies' futures are often determined by truly stock-specific events (i.e. FDA approval).
Structurally, we notice investors are supporting their favorite companies and adding to those positions when Capital Raises become available. Recent examples were the likes of Dacian Gold Limited (DCN) and uranium explorer Peninsula Energy (PEN). Both capital raises had significant support from their current shareholder bases. Share purchase plans are also showing as a featured mechanism for allowing existing investors access to transactions.
In summation, there is no one theme running through Capital Raises and it has become a market of Raises as opposed to a Raise Market.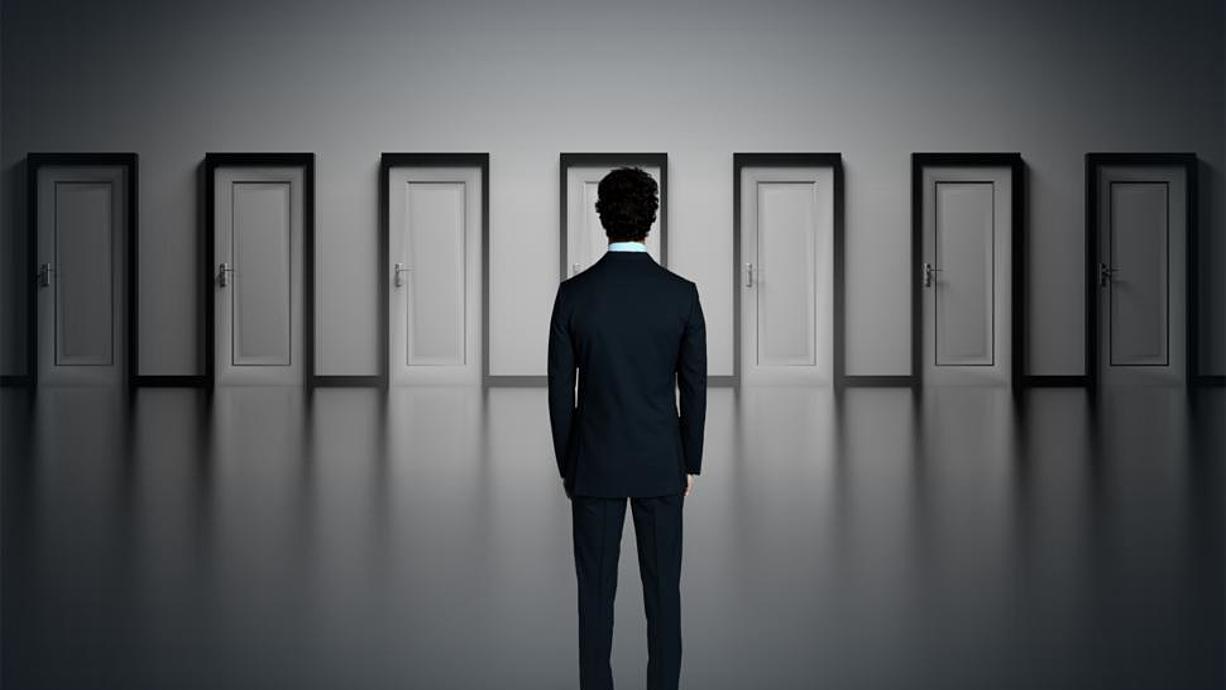 Market Thematic of the Week 
The past few months have been marked with significant weakness of growth companies and the re-emergence of value stocks. Although major market indices are more or less unchanged, the underlying composition has dramatically changed.
There are, though, some signs of stabilisation. Bitcoin is volatile, but attempting to make a stand. Buy Now Pay Later shares have retraced in many cases ~50% and growth company charts are in the early phases of developing bases. Afterpay Limited (ASX: APT) is an example of this. Nobody knows the future but these big factor rotations are worth watching. Otherwise, buyers beware!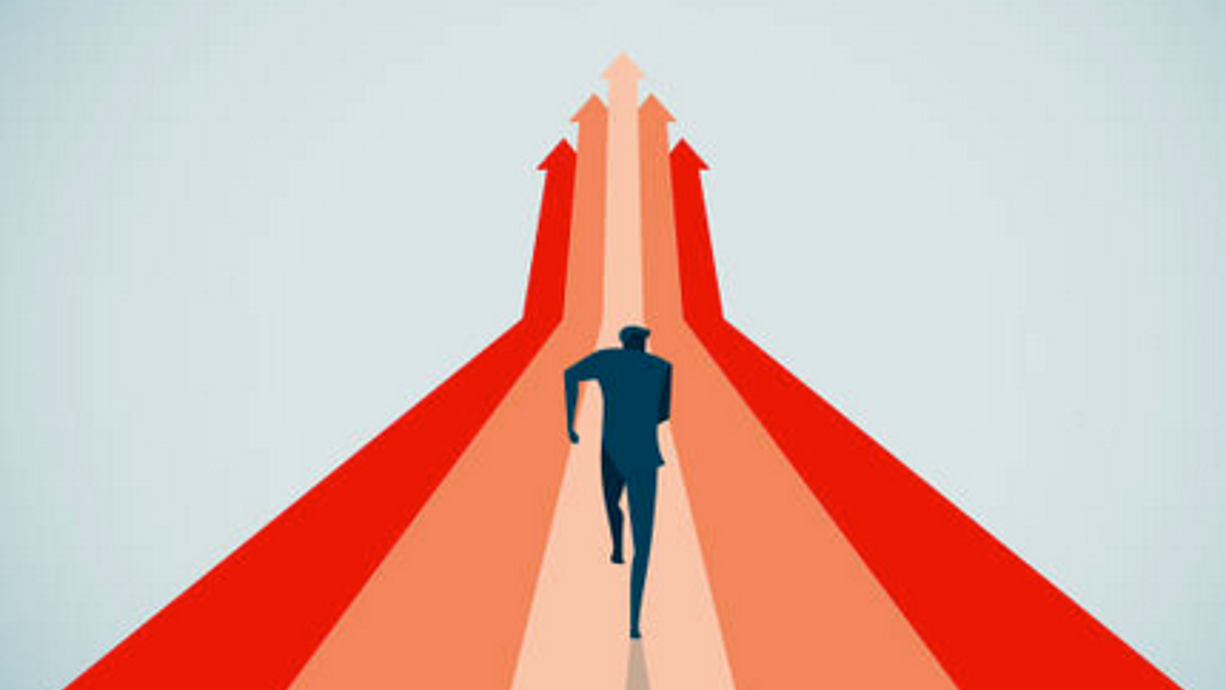 Yet, it feels that in the general small-cap and placement market, this week has brought about some renewed confidence. There were definitely more placements with much stronger bidding across the board. Most raises this week closed heavily oversubscribed. High volumes were traded across many sectors on the ASX, and it feels like we are back to a stronger market. 
Placements this week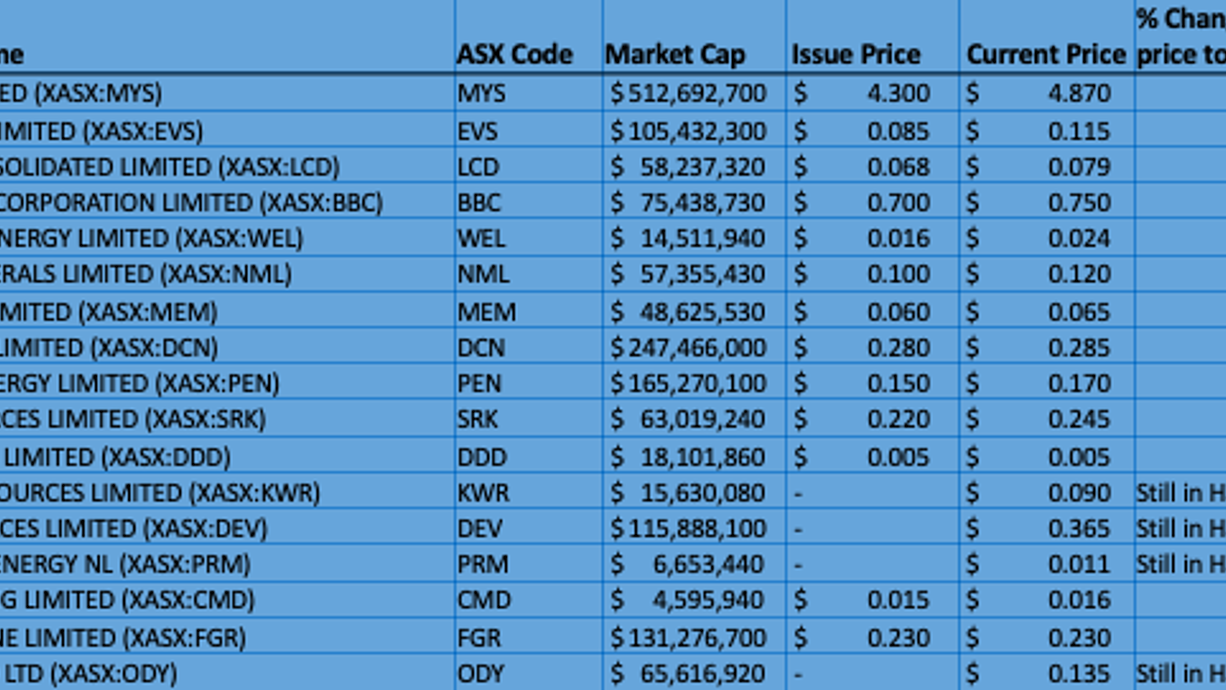 MyState Limited (ASX: MYS) announced an $80m capital raising. To rapidly accelerate the execution of MyState's growth strategy, the company undertook a $20m fully underwritten institutional placement and a partially underwritten 1 for 6.6 pro-rata accelerated non-renounceable entitlement offer to raise approximately $60 million. The company's 2021-2025 strategy has several objectives, which include the acceleration of their home loan and retail deposit growth over the medium term, improving operating leverage (cost to income ratio) in line with business growth, ROE accretion as capital is deployed, and to achieve sustainable growth in EPS over the medium term.
MyState Chairman, Miles Hampton commented, ''Since 2016, MyState has increased its home loan book by 43%. We now see an opportunity to build on that success and substantially increase our growth trajectory. This is important as it helps us to remain competitive and provide the services that our customers expect whilst improving shareholder value''.
In what presents as a very unusual occurrence in the small-cap world, Volt Resources Limited (ASX: VRC) utilised a $8.5 million debt facility to fund its recent graphite edition. Just a few months ago, 180 Markets raised $3.65 million for Volt Resources Limited (ASX: VRC) at just 1.5c per share. Volt is one of the few companies listed on the ASX as a graphite producer.
MD Trevor Matthews expressed, "Volt is delighted to be partnering with JES Green Investments for the funding for the ZG business acquisition and working capital. We are already working on the draft loan agreement and security documents to quickly move to the drawdown of funds for the acquisition completion.'' Today, Volt Resources Limited (ASX: VRC) opened trading at 3.8c.
Peninsula Energy Limited (ASX: PEN) raised $13 million through Canaccord Genuity and Shaw and Partners. The uranium sector has been strong recently and Peninsula Energy Limited (ASX: PEN) took advantage of a rising share price to raise funds at 15c per share. This represented only a small 7% discount to the 30-day VWAP. Funds used will include the purchase of 300k lbs of physical uranium.
Memphasys Limited (ASX: MEM) raised $3 million earlier this week. The company's two largest shareholders Peter Investments Pty Ltd and Non-Executive Director Andrew Goodall contributed $1.65 million and $1.35 million respectively via the issue of Convertible Notes. Net proceeds will be used to enable to company to complete a verification and validation program for its upgraded Felix device, ahead of the re-commencement of commercial sales discussions in early access markets during the later stages of the quarter ending September 2021. The funding will also enable Memphasys Limited (ASX: MEM) to advance the additional products currently being developed in conjunction with the University of Newcastle. 
In just 1 hour, 180 markets were excited to have acted as lead managers raising $1.3 million for 3D Resources Limited (ASX: DDD). The funds raised will enable 3D Resources Limited (ASX: DDD) to extend the current estimated 200 metre RC drill program at its Challenger Gold project. The raise was extremely oversubscribed at an issue price of $0.005 per share. Every investor who partook in the raising will also receive one free option for every 2 shares subscribed listed under ASX: DDD0A.
THINKING ABOUT TAKING THE LEAP TO AN IPO? HERE'S WHAT WE KNOW
It was mixed week for IPOs. Pepper Money (ASX: PPM) was the headline IPO on the ASX this week. The company raised $450 million at an offer price of $2.89 per new share. Proceeds will be used to partially repay the Bridge facility, partially repay an existing Shareholder Loan, and strengthen Pepper Money's balance sheet. However, the listing disappointed holders, opening at $2.61, which was 10% below issue price. This comes after a number of floats were pulled including Best and Less, Australian Venue Company and Aurora Healthcare. It seems that after the Nuix saga, investors are hesitant, instead seeking to wait for newly listed companies to report their annual results.
Ragnar Metals Limited (ASX: RAG) raised money at 2c per share with CPS Capital. The share price closed 45% up on listing day at what was a very strong vote of confidence for its highly prospective WA gold project. Investors will also receive 1 free attaching option exercisable at $0.04 two years from the date of issue.
Looking forward to next week, Keypath Education (ASX: KED) is set to list on Wednesday. Keypath Education (ASX: KED) is a leading education technology company that partners with universities globally, to deliver career-relevant education to individuals seeking to up-skill or re-skill to prepare them for their work future. Keypath is currently partnered with 31 universities, conducting 125 programs to over 30,000 students around the world. Gross proceeds will be used to support Keypath's growth strategy, which includes increasing enrolments, improving retention in current programs, and expanding market share through broader portfolio of offerings.
Torque Metals (ASX: TOR) is seeking to list on Thursday. Euroz Hartleys led a $5 million raise at $0.20 per new share, where funds will be applied towards the evaluation and exploration of the company's Paris Gold Project and Bullfinch Project.
Whilst Arcadia (ASX: AM7), which raised approximately $6 million at an issue price of $0.20 with CPS Capital, is hoping to list next Friday. The company has four exploration projects in Namibia.
180 Markets, for investors by investors 
Never miss an insight
Enjoy this wire? Hit the 'like' button to let us know. Stay up to date with my content by hitting the 'follow' button below and you'll be notified every time I post a wire. Not already a Livewire member? Sign up today to get free access to investment ideas and strategies from Australia's leading investors.
........
Important Notice This report has been prepared and issued (in Australia) by 180 Markets Pty Ltd ACN 638 381 129 is an authorised representative (AR No. 001280199 of Pursuit Capital Pty Ltd ACN 136 717 283 (AFSL. 339211). The report remains the property of 180 Markets Pty Ltd. No material contained in this report may be reproduced or distributed, except as allowed by the Copyright Act, without the prior written approval of 180 Markets Pty Ltd. This report is subject to the disclosures and restrictions set out below. No Advice Notice The content of this report is not a recommendation to any particular individual and has been prepared without taking account of the objectives, needs, financial and taxation situation of any particular individual. The content of this report should never in any way be considered financial advice of either a general or specific nature. For this reason, you should, before acting on the content, consider the appropriateness of it having regard to your objectives, needs, financial and taxation situation and if necessary, seek appropriate independent financial and taxation advice. If the content relates to a particular financial product, you should obtain a Product Disclosure Statement (PDS) or prospectus relating to the product and consider it before making any decision about the product. 180 Markets Pty Ltd does not guarantee the performance of any particular stock mentioned in this report. The One Eighty Report is supposed to be of an informative nature. The One Eighty Report endeavours to highlight stocks which have been trading on high volumes, stocks which have risen or fallen significantly as well as other related market activity which 180 Markets Pty Ltd and its associates believe may be of interest to the readers of this report. Past performance is not a reliable indicator of future performance. 180 Markets Pty Ltd, and its related bodies corporate, do not accept any liability for any loss or damage arising out of the use of all or any part of this report and do not warrant that any projections or forecasts, which are subject to assumptions and uncertainties, will be met. General Disclosure & Conflict of Interest 180 Markets Pty Ltd and its associates (as defined in Chapter 1 of the Corporations Act 2001), officers, directors, employees and agents, from time to time, may own or have positions in securities of the company(ies) in this report and may trade in the securities mentioned either as principal or agent or may be materially interested in such securities. This may include providing equity capital market services to company(ies) in this report, holding a position in the securities or acting as principal or agent. 180 Markets Pty Ltd and its associates therefore may benefit from any increase in the price of those securities. The Author of this Report, 180 Markets Pty Ltd declares that it may receive compensation from companies mentioned in this report and 180 Markets Pty Ltd does and seeks to do business with companies mentioned in the report. As a result, investors should be aware that the firm may have a conflict of interest that could affect the objectivity of this report. Investors should consider this report as only a single factor in making their investment decision. Electronic Communication Disclaimer The information contained in this email is confidential and is intended solely for the addressee. If you are not the named addressee, you must not disclose or use in any way the information in the email. If you have received this email by mistake, please notify the sender immediately by reply e-mail and delete this email and destroy any printed copy. 180 Markets Pty Ltd ACN 638 381 129 is an authorised representative (AR No. 001280199 of Pursuit Capital Pty Ltd ACN 136 717 283 (AFSL. 339211) believes that the information contained in this message and its attachments have been obtained from reliable sources (asx.com.au) and that any estimates, opinions, conclusions or recommendations are reasonably held at the time of compilation. No warranty is made as to the accuracy of the information in this message and, to the maximum extent permitted by law, 180 Markets Pty Ltd disclaims all liability for any loss or damage which may be suffered by any recipient through relying on anything contained or omitted from this.