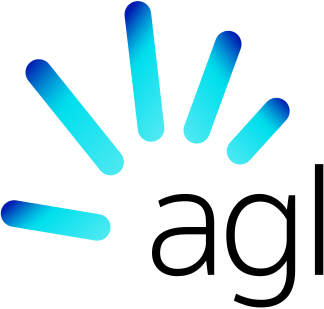 Listed Company
AGL Energy Ltd (ASX AGL)
AGL is an Australian company founded in 1837 by the city of Sydney introducing Gas Lamps to light the city streets. AGL is an Australian electricity generator, involved in both the generation and retailing of electricity and gas for residential and commercial use and operates in New South Wales, Victoria, South Australia and Queensland. The company headquarters are in Sydney, Australia and it's shares trade publicly on the ASX. In 2022, AGL accounted for approximately 20% of the total generation capacity within Australia's National Electricity Market.
---
Latest on
AGL ENERGY LIMITED.
Frequently
Asked Questions
Featuring answers to some of the most frequent questions asked by investors about AGL Energy Ltd
Where can I buy AGL Energy (AGL) shares?
An individual can buy and sell shares with the assistance of a broker who is licenced to trade on the ASX (Australian Securities Exchange).
When does AGL Energy (AGL) pay dividends?
AGL's dividend payment history shows an interim dividend in March and a final dividend in September. 
Does AGL Energy (AGL) pay dividends?
Yes, AGL has a history of paying dividends.
Covering
AGL Energy Ltd
---