10 questions with Mark Landau from L1 Capital
---
Mark Landau is the joint Chief Investment Officer of Melbourne based boutique fund manager L1 Capital. L1 manages five strategies across global equities, Australian equities and UK Residential Property. The long-term track record of L1 is very strong, in fact the L1 Australian Equities Fund is the #1 ranked long only fund since its inception in 2007.
Notwithstanding, the manager had a poor year in 2018, which coincided with the IPO of the L1 Long Short Fund (LSF). In 2019, a combination of improved performance and proactive capital management has resulted in LSF shares rallying strongly since August. Mark will present his #1 stock idea alongside seven other fund managers at the upcoming Future Generation Investment Forum. 
I reached out to Mark ahead of the event to hear about the opportunities that are currently grabbing his attention. He explains where investors are being too bearish, highlights three companies positioned to benefit from Australia's infrastructure pipeline and calls out two management teams that are doing an exceptional job. 
Image: Mark Landau and Rafi Lamm, joint Chief Investment Officers of L1 Capital
Could you briefly summarise your investment philosophy and process?
We believe that value and quality are the two key determinants of long term share price performance. Both factors are critical and of equal importance. 
The reason great investment opportunities arise is that investors tend to be emotional, short-term and backwards looking. 
Our process involves detailed fundamental bottom-up stock research that includes meeting with a wide range of stakeholders related to that business or industry (competitors, suppliers, customers, industry experts, etc.) to get a better sense of the long term trends, opportunities and risks facing that business. We aim to generate the majority of our alpha (value-add) from the stock picking, rather than predicting macro events.
Many investors would be aware of your long/short strategy, you also have a long only fund that has done quite well. What is the role of the shorts in your process, does it add value?
Our long only fund has been running since we started L1 in 2007 and it's been the best performing large cap Australian Equities Fund since inception, beating the ASX200 Accumulation Index by 5.5% p.a. (gross) over the past 12 years. 
In our long short fund, we typically have around 30 short positions at any point in time. Shorting has added a lot of value for us over time and it acts as a helpful buffer for the long exposure during market sell-offs. The main role of the shorts is to generate alpha stand alone or to isolate a particular insight we have, which might involve a 'pairs trade' (going long one stock and short another in the same industry) – e.g. if you think Woolworths will win market share from Coles, but don't necessarily want to be exposed to overall supermarket industry trends.
I couldn't help but notice that you and your business partner have been actively buying meaningful amounts of L1 Long Short Fund (LSF) stock on-market. Could you share the rationale?
Rafi Lamm and I are extremely positive about the long term prospects for LSF. We invested $10m personally at the time of the IPO and escrowed that investment for 10 years. In August, we announced a share purchase plan, where Rafi and I will be buying at least $25m of LSF shares on market. At the time, the discount to pre-tax NTA had widened and we approached the board with a plan to help close that gap. Our buying, combined with strong fund performance this year, has seen the share price rally more than 20% since August and the discount has closed significantly.
On your website you describe markets as having periods of being 'emotional' that can present opportunities for investors. Could you explain the sorts of things you look out for?
Shares that have underperformed the market significantly or have seen their P/E de-rate are typically the shares where investors are capitulating or selling for emotional, rather than rational reasons. In some cases, these companies deserve a structural de-rating, but in some cases it's a temporary issue and the sell off is overdone. We have made a lot of money for our investors over the years by buying fundamentally sound businesses that had experienced a temporary issue – stocks like Macquarie Atlas/Atlas Arteria (at $1.80), Chorus ($1.60), Bluescope Steel (below $4), CIMIC (below $20) and Qantas (below $3) are just some that spring to mind.
Where do you think markets are being excessively emotional right now?
We think investors are being far too bearish on stocks that have any economic sensitivity. Growth and yield stocks have surged on the back of lower bond yields, while value and cyclicals are beaten up and trading way below fair value. As an example, a high-quality company like Worley Parsons is now trading on a P/E of only 12x (compared to 24x for the ASX200 Industrials Index), despite being a business on the verge of a cyclical recovery in industry activity.
On the other hand, we think investors are now being too optimistic in sectors like technology and healthcare, where P/Es have expanded dramatically and you're seeing momentum buying from retail, quant and passive/ETF investors, which tend to be less focused on valuations.
L1 looks at investment opportunities globally and in Australia. Which markets are offering up the most compelling opportunities right now?
We currently have a pretty even split in our net exposure between Australia, North America, Asia and Europe. We're finding lots of undervalued stocks in Asia and Europe, however those markets have major tail risks present that are hard to accurately predict. Australia and North America feel less prone to tail risk (in a short-term sense at least), but the shares tend to be much more fully priced.
In March 2018, you highlighted the pipeline of infrastructure spending in Australia as an exciting opportunity for investors. Do you still have conviction that this is an attractive opportunity?
Absolutely. Federal and State Governments have approved a huge pipeline of infrastructure projects that has seen annual infrastructure spending surge from around $6b in 2016 to more than $20b by 2022 (see the chart below). Companies such as CIMIC and Boral are well placed to benefit from this spending. Recently, each of them have suffered from the temporary impact of specific infrastructure project delays, but over time we see them enjoying the tailwinds from this structural growth. These delays have essentially extended the pipeline, but reduced the annual pace of growth. Another beneficiary of this long-term trend is Downer, given its large exposure to infrastructure construction and maintenance.
Westpac has just announced a big capital raising and a dividend cut with more bank results to come. Are you positive / neutral / negative on the outlook for the banks right now?
I'm pretty cautious on the banks at the moment. The sector is facing a difficult period ahead given rising capital requirements, pressure on margins (from falling interest rates), rising competitive threats, higher compliance costs and some regulatory tail risk. The main positive is that banks continue to pay out attractive fully franked dividends (in a yield hungry market), although we don't expect to see any growth in those dividends any time soon. 
 Overall, we are just seeing better opportunities elsewhere.
We often hear fund managers talk about 'quality of management' as a key driver of business success. Could you highlight a CEO / Board that you think is executing particularly well right now?
There are a number of CEOs and boards that we believe are very under-rated. A distinction needs to be made between the company/industry and the management. Often a "great CEO'" is being flattered by an easy to run business and vice versa. Some of the stand outs in my mind are Alan Joyce and his senior management team at Qantas. They engineered an impressive turnaround of a very complex business and the board were proactive in using their cashflow generation to buy back more than 30% of shares on issue at great prices. 
One lesser known standout is the senior management team at Alacer Gold who have successfully commissioned their gold mines on time and on budget and allocated capital faultlessly.
L1 Capital is a pro bono fund manager for Future Generation, why did you get involved?
We feel very lucky to be in a position where we can help so many fantastic charities. Geoff Wilson called me a few years back and began explaining about Future Generation and why he was keen to add L1 Capital's funds to their portfolio. I think I said yes about 10 seconds in to Geoff's 10 minute prepared speech! We are delighted to be involved and to see the tangible benefits it's making to so many people's lives. Geoff, Louise and the entire team who have created and grown Future Generation should be incredibly proud. 
Hear Mark pitch his #1 stock idea at the Future Generation Investment Forum
The Future Generation Investment Forum is taking place at the Grand Hyatt in Melbourne on the 28th of November 2019. At the event, Mark and seven other fund managers will pitch their #1 stock ideas. Visit the Future Generation website to register for tickets.
---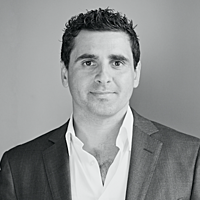 Co Founder
Livewire Markets
Livewire is Australia's #1 website for expert investment analysis. We work with leading investment professionals to deliver curated content that helps investors make confident and informed decisions. Safe investing and thanks for reading Livewire.
Expertise