2017 outlook - an interesting balancing act for equity markets
---
Having said that, given that sentiment plays a tangible role in economic cycles, it is worth noting that US consumer confidence hit a 15-year high in December. Perhaps now that unemployment is back well below 5%, and with some signs of better wage growth and a pickup in inflation, Trump may have added the missing confidence boost to solidify economic growth prospects. His proposed tax cuts seem to have widespread support amongst his Republican party colleagues so should be relatively straightforward to implement. Corporate tax rate cuts should have the effect of increasing company valuations as the amount of profits available to equity holders will increase, although arguably some of that might already have been reflected in the rally so far. As always, however, much commentary in this matter remains speculation until the final detail is revealed.
What about interest rates? Monetary conditions and liquidity are after all key drivers of equity markets and, while the pace of tightening can be debated, the upward trajectory seems clear. It should thus be an interesting balancing act for the market in 2017, with the prospects for better growth potentially (and maybe more than) offset by higher interest rates and reduced liquidity. Either way, after such a strong finish to 2016 some consolidation could be expected in the near term.
Read Alphinity's full December 2016 report here: (VIEW LINK)
---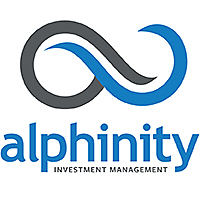 Alphinity Investment Management
Alphinity Investment Management is an active, boutique, equity manager based in Sydney and majority owned by its staff. Established in 2010, Alphinity has dedicated experienced teams managing both Australian and global equity funds.
Expertise