3 pockets of value for patient investors
---
If there's one thing to say about this market, it's that investors appear happy to leave the unloved sectors ¬alone. Take oil, for example. The oil price is currently at a level where most producers are making no money. But the oil price only needs to get back to the same levels seen earlier this year for a lot of oil and energy stocks to now look very attractive. 
Dr. Suhas Nayak, Portfolio Manager at Allan Gray says it's interesting to see that many Australian oil companies are priced even lower than they were during the 2015 oil-price crash. "And even in US dollar terms, they are as low as they were during the March sell-down of the Brent oil price when there were fears of oversupply." 
In this video, Suhas discusses the energy stocks he likes and why gold stock Newcrest and dividend-payer Alumina remain favourites in the portfolio.
Want to learn more?

Contrarian investing is not for everyone, however there can be rewards for the patient investor who embraces Allan Gray's approach. For further information, please use the contact form below.
........
Past performance is not a reliable indicator of future results. The value of investments in the Allan Gray Australia Funds may fluctuate and when making an investment in the Funds, an investor's capital is at risk. It is therefore important that you understand the risks involved before investing. This publication represents Allan Gray's view at the point of filming on 11 March 2020 which may have subsequently changed as facts or circumstances change. This publication is not personal financial product, tax, legal, or investment advice, and does not take into account the specific investment objectives, financial situation or individual needs of any particular person. This publication does not prohibit the Allan Gray Australia Funds from dealing in the securities mentioned before or after publication.
---

Follow Livewire Exclusive's wires
---
---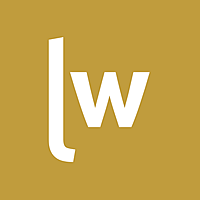 Livewire Exclusive brings you exclusive content from a wide range of leading fund managers and investment professionals.
Expertise