3 qualities of a stellar management team
---
Management quality is critical for company performance, and it's not unusual for stock prices to jump on the news of a star hire. But what are some of those qualities? How can you spot a team that will deliver stellar share price gains over the long-term?
We asked Michelle Lopez, Head of Australian Equities at Aberdeen Standard Investments, for her nomination for the standout management team on the ASX. The ASX50 stock she picked has made investors money six years running, with the price up nearly four-fold over that time. In this short segment from the 30-minute full interview, Michelle expanded on three definitive qualities she sees in the management team of this homegrown global success story.
Transcript
The one that stands out for me is Cochlear (ASX:COH). Cochlear is an incredible company as a standalone company as well. It's a global leader in what they do, but when you sit down with management, there's probably three things that keep striking me about them.
First, it's their thinking, their strategic long-term thinking. When you consider the market for cochlear implants and the fact that they've got close to 80% market share, you wonder, A, how did they get there? B, how have they been able to maintain that, and can they maintain that?
So when you approach management with that, they're very humble about how they got here. But when you start to dig into it, really the value that they ascribe to the R&D of the business is huge, and you have not seen them cut R&D, even though, and to put this into context, 12% of sales, which is their R&D spend, is more than all their competitors put together.
They had a really tough time at one time when they had the product recall, and they did not cut, they did not cut R&D spend. They did not cut the dividend, even though they were working through quite a difficult period because they had no earnings. So, they really do take a long-term view and want to ensure that their current positioning is maintained.
The other part of it is that they're not sitting on their hands. They're constantly thinking about disruption, and they've got this little sort of startup tech business going as well and it's all centred
around implantables. So, what other industry could implantables disrupt? So that's going and they put a bit of money into that.
And then the humbleness. As I mentioned, they're not aggressive people. You can sit down and you challenge them. They appreciate being challenged rather than get defensive about it, and I think this is part of the DNA, the culture that that business has been able to develop.
Taking the right decisions to build the right portfolios
Be the first to read Michelle's views and market insights by following her here. 
---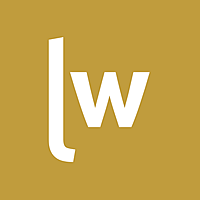 Livewire Exclusive brings you exclusive content from a wide range of leading fund managers and investment professionals.
Expertise