5 stocks that benefit from Russian sanctions
---
The Russian invasion of Ukraine has thrown up a plethora of issues for European and global markets. This is mainly because Russia, like Australia, is heavily endowed with natural resource riches; upon which many depend.
Russian production comprises only a portion of global commodity markets:
Steel - 10%
Aluminium - 6%
Coal - 18%
Wheat - 15%
Natural gas - 17%
Crude Oil - 12%
These commodities represent the building blocks of many critical elements of our modern lifestyles. However, the broad sanctions being enacted by the majority of western powers; this has added a further layer of complexity to the supply chain coming out of the Covid-era.
In many cases, there is simply no substitute for Russian exports. For example, Europe continues to purchase Russian gas which has been specifically excluded from sanctions, amongst other products. A large part of this is because Russia provides around 40% of the natural gas, 30% of the oil consumed in the EU and is a significant coal exporter. These energy commodities are critical to the EU's industrial and agricultural production - especially in Germany, which has a significant manufacturing base.
The conflict will have significant knock-on effects on the rest of the world especially pertaining to food security, as Russia and Ukraine are the world's largest and fifth-largest grain exporters globally. These exports are mostly sold to the Middle East, which depends heavily on foreign grain to feed its large population, importing approximately 60% of its grain. We see the strong potential for a knock-on humanitarian crisis driven by the shortage of food products on a global scale.
Nonetheless, we continue to observe many western firms 'self-sanctioning' by refusing to deal in Russian products. Ultimately, it is a reasonable assumption that even should a peace accord eventuate in the coming weeks, there will still be significant knock-on effects such as enduring sanctions for Russian aggression.
These issues within the global supply chain throw up some interesting opportunities for Australian investors with a range of potential investments available that may benefit from the present and medium-term market dynamics.
We believe the following ASX-listed companies are well-positioned to capitalise from the current disorder in world markets, all of which appear to be valued extraordinarily cheaply despite their strategic and profitable businesses:
Whitehaven Coal (ASX:WHC) is an Australian thermal coal producer that exports its high-quality products primarily to Japanese and Korean customers. Whitehaven trades at just over 1x expected EBITDA at current thermal coal spot prices and is currently buying back 10% of its shares on market.

New Hope Corporation (ASX:NHC) produces thermal from its majority-owned Bengalla mine located in NSW. New Hope trades at just over 1x expected EBITDA at current thermal coal spot prices and is due to pay an interim fully franked dividend of 30c a share (equating to over 12% yield grossed up). The company has one of the highest franking credit balances of any company on the ASX and we expect the board to release this embedded value to shareholders in a timely manner.

S32 (ASX:S32) is a diversified miner that was demerged from BHP in 2015; holding most prominently a range of aluminium, coking coal and base metal assets. S32 is highly capital disciplined and has been buying back its shares on market since 2017 and this continues today. These repurchases have been highly value accretive to shareholders and the company trades at approximately 2x EBITDA at current spot prices.

Bluescope Steel (ASX:BSL) is a diversified steel producer with major operations in the US and the ANZ region; that was demerged from BHP in 2002. Bluescope is buying back approximately 10% of its shares on-market and trades at circa 2x EBITDA despite the strong fundamentals underpinning forward steel prices and demand.

Vulcan Steel (ASX:VSL) is a steel distribution business with operations in the ANZ region, recently listing on the ASX. Vulcan is experiencing excellent tailwinds from these inflationary markets with reported EBITDA per tonne of steel sold doubling in HY22 relative to FY2022. The business has several attractive qualitative factors which make the present value quite compelling and we value the business around 50% higher than present market prices.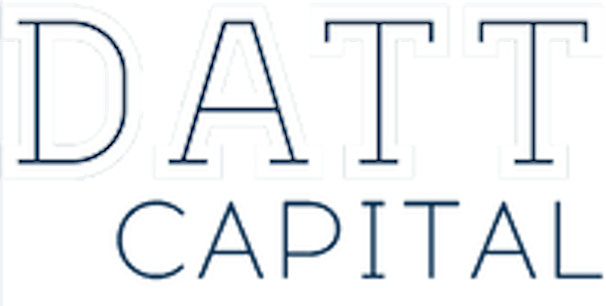 Managed Fund
Datt Capital Absolute Return Fund
Alternative Assets
Access a unique portfolio of Australian growth opportunities
Datt Capital are specialists in identifying high growth and special situation opportunities. If you share our passion for uncovering undiscovered gems, Datt Capital could be the right investment for you. Click 'CONTACT' below to get in touch with us.
........
Disclaimer: This article does not take into account your investment objectives, particular needs or financial situation; and should not be construed as advice in any way. The author may hold shares in all companies discussed.
---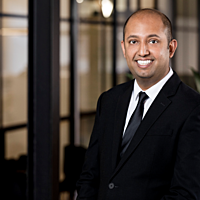 Emanuel is the Principal of Datt Capital, a boutique Melbourne-based investment manager focused on identifying high growth and special situation opportunities.
Expertise