A fallen angel ready for redemption
---
Stocks exposed to true structural growth trends are trading three standard deviations more expensive than the market. Air travel is one such growth area. Engine technology is a key enabler of this growth as it drives efficiency, which cuts the cost of air travel. Jacob Mitchell, Chief Investment Officer of Antipodes, says that uncertainty surrounding one of the global leaders in this industry has created an attractive investment opportunity in a former market darling.
"We would argue that it is trading at a 40% discount to a simple sum of the parts. I say simple because this is actually now a very simple business."
Access the video below to find out the stock and to hear the full investment thesis. 
For more insights into Antipodes' value opportunities in global equities, please click here
Transcript
A stock that we've been building a position in over the past few months is an iconic company, GE - General Electric, one of the original members of the Dow, but managed to get itself kicked out recently. We think it's got a chance of coming back in one day. I think there's a lot of noise around the company, and we think ultimately, you've already gone through a very big restructuring of GE.
The reduction in the size of the finance business has been enormous. I mean, it's really shrunk itself down to simply being an aircraft leasing business, and an insurance business and runoff. The main value of GE is the world's leading aerospace engine maker, and a leading healthcare provider of healthcare equipment. And it has a gas turbine business.
Gas turbine business today is on cyclically low earnings. Only represents I think roughly 15% of profits. We believe the gas turbine business actually can recover, because as anyone who follows Antipodes knows, we're very constructive on the structural demand outlook for gas as a base load fuel to substitute coal in places like Europe and China.
I think investors are just missing the fact that there's a significant recovery in carbon prices in Europe. European regulators have essentially fixed the carbon market, and we benefit from that via companies like EDF, who are the leading carbon free generator in Europe. But coming back to GE, in a market where structural growth is what all investors want, and as a style bias, it's about three standard deviations expensive, you've got one of the structural growth companies in GE.
Aerospace, air travel grows at a multiple of GDP. Engines are the key component that drive that, because it's engine technology, and the efficiencies that are gained through upgrading engine technology, that drive fuel efficiency, drives the affordability of air travel. GE is the key enabler of international air travel. You can buy that business today at a, we would argue just doing a simple comparison, sum of the parts comparison, we think it's trading at about a 40% discount to a simple sum of the parts.
And I say simple because this is actually now a very simple business. Aerospace, healthcare, you've got a bunch of other smaller businesses, but they're all in very good market positions. It strikes us that some of the leading industrial conglomerates seem very cheap versus the pure plays. You could put Siemens in that bucket as well.
---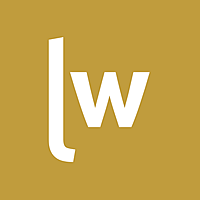 Livewire Exclusive brings you exclusive content from a wide range of leading fund managers and investment professionals.
Expertise