A microcap infrastructure name flying under the radar
---
Valmec Ltd (ASX:VMX) is a diversified energy and infrastructure services group that provides essential services to the oil and gas, resources and infrastructure sector in Australia. We like the company's exposure to the growing sectors in infrastructure and energy pipeline; along with the clear revenue growth over time and its continued success in winning work contracts whilst maintaining disciplined margins.
There has been an emphasis on growing recurring, higher-margin revenue from the service division which contributed >50% of revenues for the latest half-year. This division was bolstered in 2018 by the purchase of a distressed specialist pipeline testing company which Valmec funded out of working capital. This acquisition has successfully been integrated into the company and now contributes a material amount of revenue to Valmec's service division.
There is a culture of capital discipline and risk control evident within the group itself. In particular, the enforceability of contracts in this sector is very important and Valmec have strong discipline in this aspect. We also noted the best in class personal safety rates, the company has gone almost 7 years (2,500+ days) with a LTIFR (lost time injury frequency rate) of Zero.
We attribute this to a culture of ownership and accountability driven by the fact that the Board and Management team own approximately 45% of the company providing good alignment with other shareholders. The company has a tight register with the top 20 shareholders holding ~74% of the shares on issue.
A valuable hidden asset
The company holds a 'hidden asset' in a potential settlement with John Holland over a disputed contract. The company made an announcement this morning guiding to $110 million in revenue and approximate EBITDA earnings of $8 million. They also confirmed that the John Holland litigation amounts are held at nil value on their balance sheet
The value of the summons is circa $11.6 million, plus costs and interest. John Holland has made a $2 million payment in 'good faith' previously. Any amounts recovered will drop straight to the bottom line and may result in capital management measures.
In their recent half-yearly, Valmec reported EBITDA of $3.2 million on revenue of almost $48 million. They have guided that significant growth is expected for the 2nd half of the year, along with a solid order book of work to the value of $80 million as well as over $500 million in potential contract revenue opportunities. 
We note that the company's growing scale has allowed it to bid on larger scope of works which provides greater visibility in terms of earnings.
A sound microcap opportunity
We see Valmec as a sound opportunity to obtain conservative, profitable exposure to the infrastructure and pipeline industries, along with a potential large kicker in the settlement of the John Holland litigation. At a market cap of only ~$30 million, Valmec may be a steal in time.
We're always looking for new investment ideas
Datt Capital diversifies investments across asset classes and duration to reduce risk while maintaining relatively concentrated exposure to attractive investment opportunities. To find out more, click the 'contact' button below.

........
Disclaimer: This article does not take into account your investment objectives, particular needs or financial situation; and should not be construed as advice in any way
---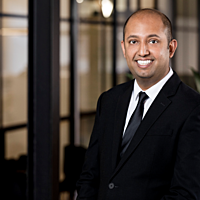 Emanuel is the Principal of Datt Capital, a boutique Melbourne-based investment manager focused on identifying high growth and special situation opportunities.
Expertise