Africa's undiscovered e-commerce giant finally getting some recognition
---
Jumia Technology (NYSE:JMIA) is Africa's e-commerce platform. The 11 countries Jumia currently operates in represent more than 600 million people and about 70% of Africa's internet users and GDP. Following the playbook of Amazon (NYSE:AMZ), Ali Baba (NYSE:BABA), Mercardo Libre (NASDAQ: MELI), JD.com (HKG:9618), Pinduoduo (NASDAQ:PDD) and Sea Ltd (NYSE:SE), the Jumia platform includes an online marketplace, logistics, payments and gaming. Mastercard (NYSE:MA) invested €50 million in Jumia concurrent with Jumia's IPO and has partnered with JumiaPay to help accelerate electronic payment adoption across Africa.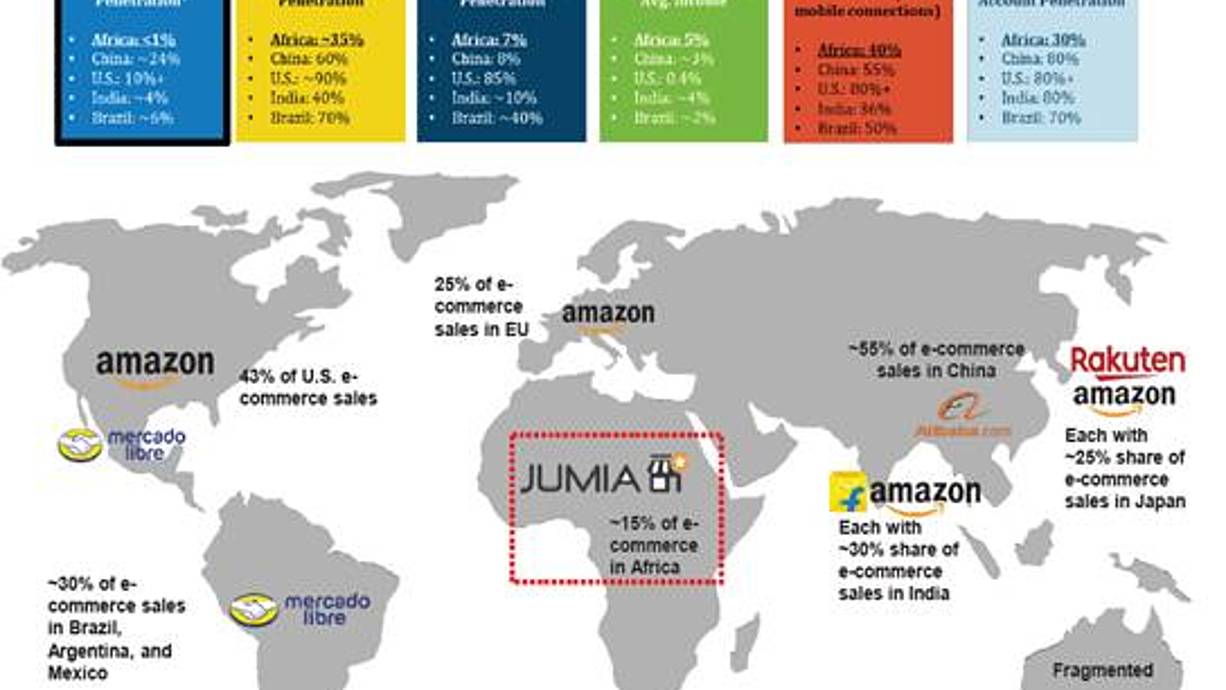 Source: Supplied.
E-commerce and fintech are still in the early innings in Africa, and JMIA is the most established platform in the region with a competitive advantage in the complicated logistics network in Africa. Jumia has partnered with telcos to improve mobile/internet coverage and has a proprietary tech stack partnering with 300 logistic providers to provide an e-commerce platform, and services that have proved successful on every other continent on the planet. 
 To sum it up very simply, JMIA is the AMZN/BABA of Africa, with a large untapped TAM.
We see several untapped monetisation avenues: 
E-commerce - revenue is currently generated by commissions on transactions. Jumia plans to leverage marketing and advertising, as well as selling data to third parties. 
Payments and Fintech - revenue is currently generated by commissions charged to digital service providers and financial institutions on fintech products distributions. Jumia is expanding into payment processing services for third parties and credit scoring of sellers and consumers. 
Logistics – revenue is currently generated by shipping fees paid by consumers and sellers for home delivery and pick-up points, and Jumia Express is offered to sellers for storage, picking and packing. Jumia recently launched Logistics as a service, opening its platform for third-party customers as well as packages not related to Jumia.
Logistics as a Service
Logistics in Africa is notoriously challenging with multiple hurdles, such as a lack of addresses, a lack of organised and reliable capacity, storage space issues, the predominance of cash on delivery and so on. Jumia leverages a network of over 300 third-party logistics partners managed through a proprietary tech stack. Tech allows full visibility on the journey of a package, manage all fulfilment workflows. Jumia intends to accelerate the development of regional logistics infrastructure and facilitate trade in Africa, while reducing logistics costs for businesses and bringing more volume to providers to help them grow. We see Jumia becoming the pioneer of drone delivery in Africa one day. Altogether, solving Africa's logistics system will open a significant growth revenue opportunity.
We see Jumia becoming the pioneer of drone delivery in Africa one day.
Demographics-wise, Africa has a young and tech-savvy population. In Nigeria, over 40% of the population is under the age of 14 and over 50% of registered voters are under the age of 35. This is the prime target market for e-commerce/fintech adoption. Africa has 1.3 billion population and over 520 million internet users. Africa is the fastest-growing continent in the world that will account for more than 50% of global population growth between now and 2050. Jumia's current presence can serve over 600 million people and approximately 70% of internet users in Africa. The pandemic accelerated the global shift to e-commerce and Jumia benefits from a relatively untapped adoption curve compared to established markets.
In Q3 2020, for the first time, Jumia reached breakeven before general and administrative costs at the group level. And most countries in the portfolio were breakeven at this level. Jumia reduced sales and advertising expenses by 55%, while increasing efficiency by spending EUR 0.90 for each order, down from EUR2 one year ago. Junia is achieving this by shifting its business to fast-moving consumer goods and less phones and electricals, leading to increasing profit margins. In Q3 2019, gross profits were 7.3% of gross merchandise value (GMV), now it's 12.4%.
We invested in JMIA at US$21 in November and the stock has exploded higher. We think this is because the story is now better understood by the market, but we also realise it's a stock that got caught up in the retail frenzy we have seen this year.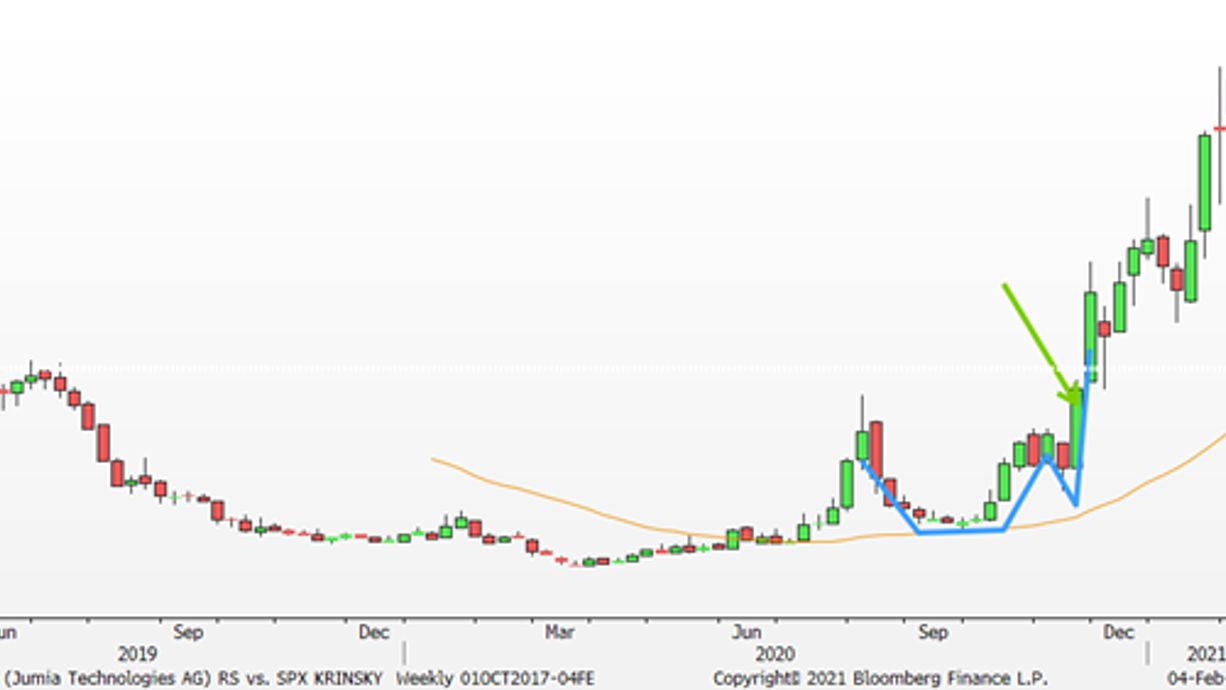 Source: Supplied. 
That said, we are long term believers in the Jumia platform dominating Africa as well as solving the logistics. Although we have taken some profits at current levels, we remain invested and ready to increase our position at lower levels.