Afterpay cracks $100... who's next?
---
Mark the date October 20, 2020 in your calendars. At 10:35am, Afterpay, the ASX darling and BNPL giant cracked $100. Achieving 10296% growth from its IPO price of $1.00 in 2016, the stock has well and truly outperformed all market expectation. Whether you're a bull or a bear on Afterpay, there's no denying the performance and growth of this company. 

Given Afterpay's success, investors must be wondering, who's next? Since the continuous growth of Afterpay, six ASX BNPL companies have entered the market, all aiming to achieve this same popularity. From ZIP to the sector's latest entry, Laybuy, will any of these companies manage to fill Afterpay's big shoes?
In the final instalment of this Collection, I reached out to Aussie equity managers to get their thoughts on what critical elements a successful BNPL company will possess, and who will be the next Afterpay?
Responses come from: 
Look to Afterpay for inspiration 
Jun Bei Liu, Tribeca Investment Partners 
BNPL is a very new sector. Afterpay pioneered that sector. The purpose for the initial innovation was to create a very easy way for consumers to purchase. Afterpay created that cycle for self-discipline.
If consumers don't pay back their debt, the Afterpay borrowing, they can't use it again. On average, the purchase price is  $120 to $140. Additionally, this platform has attracted a significant amount of usage for online businesses, as it's incredibly useful when converting a consumer. It has become a marketing platform for those retailers rather than a credit lender. 
Afterpay often say that, normally, traditional credit card companies make money when consumers fail to pay, as they charge you interest. Comparatively, Afterpay's, future growth and the majority of its earnings come from when consumers do pay. 
When consumers don't pay, there's a self-discipline mechanism in place, where a consumer will get cut off. It works very differently from the traditional credit lender. Given this space is new, what's really important, and what has demonstrated the success of Afterpay is that they continue to execute and they continue to sign up more merchants. 
Afterpay continue to have more and more customers and individuals that use their service. We continue to see this huge, hockey stick-like growth, even in markets such as Australia. When they do move into a new market such as the US, we want to see similar substantial growth, comparable to what they achieved in Australia. Currently in Australia, penetration of the Buy Now, Pay Later space is about 7 to 8%.
It's growing very rapidly, but then if you look it into the U S, it's less than 1% of that market. There is still a significant amount of growth trajectory ahead for a business such as Afterpay, and the other BNPL companies. What we have seen from the current operators, whether it's Afterpay, whether it's Sezzle, or whether it's QuadPay, acquired by Zip, they have all demonstrated a very, very strong growth trajectory ever since they've gone to those markets.

The winners in BNPL

We like Afterpay as the leader in the space, given its impeccable execution, particularly in rolling out into new markets. What we have noticed though, is that if Afterpay does well, the remainder of the sector will do well too. New and small BNPL companies are hard to judge, given it's difficult to measure their future success.

A newer, smaller BNPL company that we do like however, is Sezzle. They have been around for quite some time, and entered into the US before Afterpay. Recently, their product has been tested by targeting the US and other retailers. This will give them a significant amount of scale. We believe Sezzle will be on its success path over the next few years.
We like Zip too. It's smaller and cheaper. It's still more Australia-centric, but now it has entered into the US as well. With quarterly numbers coming out shortly, I think they will demonstrate significant growth in the US. 
So we prefer these names because they're more pure-play and less niche in their particular area of operation.
Identifying the next Afterpay 
Dushko Bajic, First Sentier Investors 
When evaluating a BNPL company, we focus on the product offering to the customer – is it easy to use and easy to understand? We believe the customer experience with a payments solution is highly important for adoption. This is especially important for the younger generations who have become accustomed to seamless, 'on-demand' services such as Netflix, Uber and Amazon etc. Most BNPL products have simple sign-up and approval processes that take only 1-2 minutes to complete, hence the popularity. However, we believe that the more successful BNPL services stick to a core product, focusing on enhancing the solution through innovation, whilst keeping the fee structure simple. Doing this successfully will keep customer engagement high and boost purchasing frequency.
In-line with our investment philosophy, we also prefer BNPL companies that operate capital-efficient models. Having a receivables book that turns over at high velocity not only maximises returns, but also de-risks credit losses as the company is able to quickly respond to any changes in its customer base.
Another critical component for a BNPL company to succeed is running a highly scalable business model, in order to expand into new markets and segments. At a micro level, retailers are highly sensitive to changes in their eCommerce platform, especially anything to do with the 'check-out'. It's critical for BNPL players to not only implement into a merchant seamlessly, but to have the capacity to take on volume without disruptions to the consumer experience. Afterpay fits the bill on all of our criteria.

The winners in BNPL
In considering the smaller players, we think Sezzle is one BNPL company to watch. The company has delivered tremendous gross merchandise value and customer growth since launching in 2017 (1.7 million customers to-date). What's fascinating about the Sezzle strategy is the focus on building positive credit history for its customers and becoming a 'social good' product. In order to facilitate this strategy, Sezzle has rolled out some impressive product developments such as 'Sezzle Up' and 'Sezzle Anywhere'. These features give customers access to building their credit score and they are rewarded for focusing on building their score.
Whilst the Sezzle product is high-quality, we believe the company will need to partner with an enterprise-sized retailer to gain more traction and compete with the likes of more established BNPL players such as Afterpay. This is important because large retailers want to see a track record of successful facilitation of larger sales volumes. In addition, Afterpay's success so far has been boosted by these partnerships with major retailers given the broad reach that they have with consumers.
Three critical elements of a BNPL company
Emanuel Datt, Datt Capital 
For us, there are 3 critical elements for a BNPL company which are:
The company must have a low-cost and compelling product proposition for the end user which makes it attractive to use relative to other payment options. This leads to lower customer acquisition costs and greater customer loyalty – providing superior business outcomes over the longer term.
The product proposition should drive an acceptable organic growth rate which ultimately will lead to sufficient scale to provide a long-term competitive advantage relative to other competitors in the field. A new entrant to the space should have a growth rate of at least 100% per annum; incumbents should be growing at least 20% per annum in terms of top line revenue. Scale over the long term will be extremely important within this sector, as greater scale correlates with better credit risk management and outcomes.
The company should possess the requisite management ability and be backed by sufficient capital to achieve its objectives over time. It's no secret that aligned, competent management teams generally better outcomes for shareholders over time, so there should be some emphasis on this measure by the diligent investor. 
The winners in BNPL
Given what we identified as the 3 critical elements for a BNPL company and that we consider that the sector is rapidly maturing, we can only suggest that potential investors explore exposure to the largest players in the industry. Afterpay is the undoubted leader in the field, with the largest customer base and geographical exposure to the largest consumer markets. It also has the advantage of the best business model with the most compelling value proposition for the end user, the greatest scale and is the best capitalised of the incumbents. The second largest player would be Zip Co, who are some distance behind Afterpay by our reckoning.

We would consider any exposure to startup BNPL companies are fairly speculative investments, unless they possessed some existing scale and still enjoyed an acceptable rate of organic growth.
Overall we believe the BNPL addressable market is growing and will continue to grow in the coming years. We believe the best performing companies will be those with the most compelling product offering to the end customer as well as those with the greatest scale.
Conclusion 
Afterpay has well and truly become a crowd favourite, and it seems as though almost every Australian has owned the stock at least once in the last four years. That doesn't mean that they're alone in the BNPL space. While the company serves as an excellent model for the smaller competitors in the space, our experts have noted that there are a few companies chasing behind.
The only question that remains is who will be next to crack the $100? 
Liked this wire? Hit the 'like' button to let us know.
Not already a Livewire member? Sign up today to get free access to investment ideas and strategies from Australia's leading investors.

........
Livewire gives readers access to information and educational content provided by financial services professionals and companies ("Livewire Contributors"). Livewire does not operate under an Australian financial services licence and relies on the exemption available under section 911A(2)(eb) of the Corporations Act 2001 (Cth) in respect of any advice given. Any advice on this site is general in nature and does not take into consideration your objectives, financial situation or needs. Before making a decision please consider these and any relevant Product Disclosure Statement. Livewire has commercial relationships with some Livewire Contributors.
---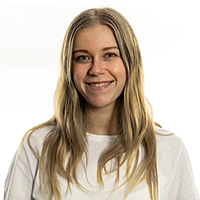 Content Editor
Livewire Markets
Bella is a Content Editor at Livewire Markets.
Expertise