Alstom: The big train that will.
---
We needed a break from talking about Platinum, after all it's just one of many long and short positions within the fund. So this week we decided to blog about a restructuring story - Alstom. Restructuring stories or business reorganizations are often a fertile area to look as markets tend to wait until nearer the end to price the changes, as they are are difficult to quantify and can't be observed by quant screens or models. Alstom is one of the worlds largest train manufacturers, but this was just one division in a large conglomerate. Alstom has now divested most of the other businesses and is set to receive a lot of cash at a time when cyclicals and fiscal expenditure on infrastructure is returning to vogue. We think the market is ready to re-price this story higher. For the full story click (VIEW LINK)
---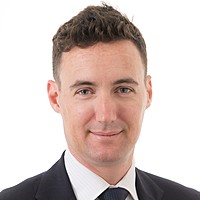 Co Head Global Equities (ex-Asia)
Ellerston Capital
Chad co-founded Morphic Asset Management in 2012. As a stock picker Chad is also a generalist but has strong regional knowledge of Europe and the Americas. He has also been awarded the CFA Charter.
Expertise