An eclectic mix of five global picks
---
It is hard to find value in the Australian market, and harder to find truly world-class companies leveraging global trends. So, some of the smartest investors in the market are investing offshore to achieve this. A few months ago, Livewire asked five global specialists for their best stock idea at Livewire Live, which you can now access here:    
Chad Slater, Morphic Asset Management: Investors Cloud: +18.2% 
Morphic looks for "places in the world where change is taking place that hasn't been fully recognised", and uses three characteristics that defines this change: price momentum or price trends, earnings revisions, and of course valuations. 
A good illustration of this process is Chad's best stock idea, Investors Cloud, a $1 billion market cap, Japanese-listed real estate business. As well as being property developer, the business focuses on working with small and individual investors. They leverage their database and background knowledge, and use the feedback from their investors about what type of new property they are looking to buy. It extracts high development margins without tying up much capital, and a growing pool of ongoing management fees.  
It is worth remembering that Japan is not the expensive place it was; a 2-bedroom apartment in Tokyo is half the cost of an equivalent Sydney apartment. While Japan's prevailing market belief is that property is in a bubble, price growth has been just 2% per annum since 2010. Taking a view that Japanese property market has further upside, this could provide further tailwinds to Investors cloud. 
For more information and additional insights from Morphic Asset Management, please click here 
Alex Pollak, Loftus Peak, Nvidia (+15.1%) 
Machine Learning is the juice on which the world is already running.  The tech is already widely deployed in everyday applications, and is the reason self-driving cars are possible. One way to play this is through a company called Nvidia, which is: 
"...a manufacturer of graphic processing units that go into all of the hyperscale data centres in the world: Google, Microsoft, Amazon, IBM, Baidu, Alibaba, Tencent." 
The company's metrics are impressive. Year on year, FY17 revenue is up 38%, margins are up 240 bips, and operating income has doubled.  
Steve Johnson, Forager Funds, JUST Group: +7.3% 
Forager's investment approach is all about buying stocks at a price where they are going to earn a higher return on our invested capital. This takes Steve into some interesting and esoteric parts of offshore markets, such as UK-based medically underwritten annuities provider, JUST Group. 
"JUST does surveys of its potential clients, and if it thinks those clients are more likely to die earlier, it will give that customer a higher rate on an annuity. What they are very good at, is picking a subset of the population that they think is not going to live as long as the average person, and as such provides them with a high price."
Steve highlighted that the stock generates a good return, but also that the stock price is a trading on a 20% discount to book value: 
"You've got $1.60 in share capital per share, but you're buying the shares for $1.30 on the market at the moment. That is going to juice the returns that the company earns because you're able to buy at a discount."
If you are interested in hearing more from Forager, you can register to receive the quarterly and monthly reports here. 
Tesla, short position, Jacob Mitchell, Antipodes (-8.5%) 
Antipodes include Tesla in a basket of short opportunities that they call "overhyped growth". For short opportunities, they look for companies with no margin of safety, and multiple ways to lose. These include dependency on credit markets to fund growth, significant supply chain and production delay risks, and a valuation "priced for world domination". 
On the last point, Jacob made the point that Teslas' market cap is 1.5 times that of Hyundai, while Tesla makes 100,000 cars and Hyundai makes 8 million. In fact, Hyundai already makes more EV's than Tesla.  
LIC housing finance, Mary Manning, Ellerston Capital  (-12.7%) 
Mary Manning provided a compelling case for investing in India, which is growing at 7.3% as an economy, and at +20% year-to-date is the best performing market in Asia. Within this, the overlap of demographics, low rates, and government policy provides an opportunity to benefit from the housing boom in India. 
The stock idea Mary discussed to leverage this is LIC Housing Finance, which is experiencing loan growth of 18%, EPS growth of 20%, and ROE of 19%; compared to 5%, 2%, and 14% respectively. The stock is, however, trading at just 16 times PE. Mary said: "When we run our models we get between 50 and 75% in 3 years", and challenged the audience to find an Australian financial that could compete with that return.
About Ellerston Asian Investments (ASX:EAI) 
Stock ideas from Livewire Live
Six weeks ago, some of the brightest investment minds in the market presented their best stock idea to the Livewire Live audience. In the short period since, they are 3% ahead of the market. Read on for stock ideas from Chris Prunty, Tim Samway, Roger Montgomery, Andrew Mitchell and Oscar Oberg. (VIEW LINK) 
Market Masters outperforming again
In case you missed it, last week we also reviewed the stock ideas from the Market Masters panel at Livewire Live. On average, the stocks picked in this panel have beaten the market by at least 25% each of the two years since inception. Just over a month since Livewire Live 2017, and this year's stocks are already ahead by 3.1%. You can access them here: (VIEW LINK)
Subscribe here for free
If you are not subscribed already, you can join 75,000 other investors that use Livewire at no cost, and you will receive our daily email, 'Trending on Livewire' each morning: (VIEW LINK)
---
11 contributors mentioned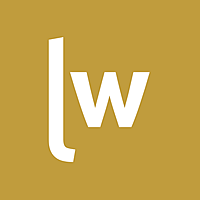 Livewire Exclusive brings you exclusive content from a wide range of leading fund managers and investment professionals.
Expertise