Anatara Lifesciences ​- A good gut feeling
---
Anatara Lifesciences is striking a blow against antibiotic resistance. The company is nearing the market with its first product, called Detach, a treatment for production animals such as cattle and pigs designed to reduce gastrointestinal disorders in these animals, thereby increasing meat yield. Anatara filed for Australian approval of Detach in October 2016 and expects to be selling the product commercially to pig farmers in 2017. We at NDF Research see significant upside for Anatara from an option granted last year to Zoetis over a worldwide license for Detach's use in production animals. Anatara has argued that Detach's mechanism of action, which doesn't involve killing pathogens directly, makes the product one potential solution to the emerging problem of antibiotic resistance. Anatara is currently looking at human applications for Detach, where the market opportunity in Inflammatory Bowel Disease and other gastrointestinal diseases in need of new anti-inflammatory approaches is significant. We value Anatara at $2.22 base case and $5.94 optimistic case using a DCF approach. Our target price is $4.00 per share. Check out our Anatara report at ndfresearch.com/initiation-reports.html.
---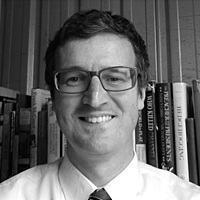 Founder and Senior Analyst
Pitt Street Research and NDF Research
I am an equity research professional who worked in stockbroking from 2001 to 2015. After 15 months doing investor relations I returned to equity research with the founding of NDF Research. With Marc Kennis I founded Pitt Street Research in July 2018.