Applying Buffett's "Rule 1" of investing
---
Buffett's famous "Rule 1" of investing is straightforward; don't lose money. But 10 years into the current business cycle, with unemployment and interest rates at record lows, the window of opportunity for easy returns is closing. Amit Lodha, Portfolio Manager of the Fidelity Global Equities Fund, says that a focus on capital preservation is key. 
"If you're thinking from a three-to-five-year perspective, which is what I do, I think caution is definitely warranted." 
But perhaps controversially, Lodha said that recessions can be a good thing for strong companies with outstanding management teams, as it allows them to invest for the future at reduced prices. In the video below, Lodha shares the characteristics of a company that can excel in this environment using a well-known example.

Want other companies pass Amit's filters?
Fidelity identifies the industries of the future and the stronger management teams within those industries. They believe that they will be the best companies to make money for investors. If you want to find out more hit the 'contact' button to get in touch with them or visit Fidelity's website for more information.
---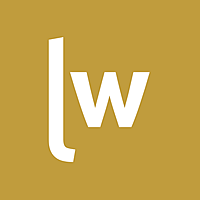 Livewire Exclusive brings you exclusive content from a wide range of leading fund managers and investment professionals.
Expertise