August preview: lower rates & lower growth
---
Coming into the August reporting season Australian equities had enjoyed seven months of uninterrupted gains, despite more than 250 profit warnings from ASX-listed companies and with underlying corporate profits (ex-iron ore miners) negative and in decline.

But central bankers are cutting interest rates and reassuring investors they remain ready to act whenever necessary. Combine all of the elements and it was always going to be an open question as to how investors would respond to benign profit results and (most likely) cautious guidance from Australian companies.
In the absence of real and tangible improvement on the ground, but with the prospect of rate cuts triggering a turnaround for Australian housing, and related spin-offs in the domestic economy, investors had been inclined to find "value" in beaten down sectors such as building materials and consumer spending.
But how much leeway would be granted to these companies in case August were to deliver no concrete signals of an actual turnaround?
We will never know the answer as the overriding theme in the first seven days of August has been a resumption of tit-for-tat hostilities between the Trump administration and China, putting the world on notice this battle between the two global economic giants is not about to be resolved amicably or soon.
All of a sudden investors can see the scary prospect of a recession on the horizon, and they are voting with their feet.
All at once heading for the exit door; it ain't a pretty looking picture. And on Tuesday, when I am writing these sentences, the local share market certainly is showing its ugly side.
We might all have had a sense, an inkling, that deep feeling that, maybe, August wasn't going to be just about corporate profits.
Well, our sixth sense has been proven correct. But whereas previously, when things looked a lot rosier from the hilltop with no clouds surrounding, investors might have chosen to grant companies the benefit of potential improvement on the horizon, the concern now has to be that the general turn in sentiment means no prisoners will be taken, and investors might elect to sell first, and revisit later.
If ever one wanted to study the importance of confidence and sentiment for financial markets, August 2019 might be the ideal starting point.
Australia Is Enjoying Growing Profits, But Is It?
Let's start off with the basic ingredients. The Australian share market is one of few worldwide that has enjoyed improving profit growth projections in the first half of calendar 2019, which should be a positive and supportive of its relative outperformance during the period.
But dig deeper and it is all about iron ore. Ex-iron ore, the trend is negative as is projected growth for the rest of corporate Australia, including the all-important banks. Hence, it looks positive from a distance, but it actually isn't.
The more bullishly inclined investor might counter that low expectations means companies are facing a lower hurdle to "beat" during reporting season. The more realistic approach, I believe, is to take into account that expectations are low for very good reason and it is no coincidence this reporting season has been preceded by what most likely has been the largest number of profit warnings recorded post-GFC in Australia.
Baillieu Chief Investment Officer Malcolm Wood has a slightly different set of numbers, but his message sounds remarkably similar. Baillieu counted 63 profit warnings from major ASX-listed companies since early April, representing circa 15% of the ASX100 and 14% of the ASX300.
Discretionary and housing-related sectors have dominated the downgrades in corporate outlooks, but all-in-all the softness has been broad-based on Wood's observation. Profit warnings have been issued by Village Roadshow and Speedcast International, as well as by Ainsworth Gaming, AGL Energy, Flight Centre, Costa Group, Viva Energy, McMillan Shakespeare, Syrah Resources, Citadel Group, Link Administration, Gold Resources, and many more.
In recent trading sessions investor sentiment had been shaken by further warnings from Adelaide Brighton, Graincorp and Bega Foods.
Observation: up until August successful investing in the Australian share market was closely correlated with avoiding profit warnings. This month, however, investors are facing the additional conundrum that market forecasts for the year(s) ahead might prove too optimistic, as illustrated by the following quote from a recent report by stockbroker Morgans:
"We see a strong chance of FY19 results beating low expectations, but market estimates for FY20 look too heroic, leaving scope for some disappointment versus very stretched valuations."
Share Prices Might Have Rallied Too Hard
Are share market valuations too rich?
Consider the following quote from Ord Minnett this week (actually the quote is from JP Morgan, but Ord Minnett never mentions that):
"We have fielded a number of questions regarding whether multiples really are that stretched in light of very low long-term bond yields. In our view, the answer is still yes."
On JP Morgan's analysis, stripping away mining stocks that have been enjoying buoyant iron ore prices, the remainder of the ASX200 was at the end of July trading on 18.7x next year's projected earnings, which equals over three standard deviations above the market's five-year average.
This made JP Morgan strategists rather uncomfortable with the share market entering August, also because the direction of business sentiment is heading south while price momentum keeps on beating every other factor-based share price performance, and in a noticeably dominant fashion.
Against the background of the All Ordinaries' best year-to-date performance since 1991, JP Morgan has stuck with its ASX200 target of 6300; below the 6400 from steadfastly bearish Morgan Stanley.
Such targets suggest the share market might need to have a decent correction first before Australian equities start representing attractive valuations again.
Early Signals Not That Promising
Reporting season in August only ramps up slowly and gradually and it'll be more than a week still until we witness the true tsunami in corporate updates that await investors in Australia this month. Early indications suggest investors better expect plenty of volatility even without further tweets from Trump or central bank announcements.
The first ten profit releases registered by FNArena, starting with Cimic Group in late July, saw only 30% (3 results) of corporate updates "beating" expectations while 40% (4 reports) disappointed. This includes the rather generous inclusion of Rio Tinto with the "beats" on the basis of a larger than expected special dividend, otherwise the early stats would look even less promising.
Apart from Cimic, CYBG, GUD Holdings and Janus Henderson all disappointed and share prices were subsequently sold down. But Credit Corp showed its usual solid self and still saw its shares heading lower after the FY19 release.
In line with my prediction that August would most likely turn into a multi-layered experience for investors, I observe Unibail-Rodamco-Westfield's ((URW)) financial performance was better than expectations but investors remain wary because of medium to longer term challenges for retail landlords.
A special dividend and the potential for a share buy back triggered a rally on the day of reporting for shares in Genworth Mortgage Insurance Australia ((GMA)). ResMed ((RMD)) -high quality performer on a High PE multiple- managed yet another solid performance and its shares jumped 5% on the day.
With a cocktail as diverse as the above, who would dare to make any bold predictions this early in the results season?
Corporate Outlooks In Focus
Current market forecasts are for FY19 EPS growth in the order of 1-2% (including iron ore miners) and for 8-9% in FY20. There is general scepticism about the latter prospect, so corporate guidance and analysts re-adjusting post financial report releases should be closely watched.
Thus far, it remains remarkable but analysts have been extremely busy paring back forecasts for FY19, while leaving FY20 numbers largely untouched.
Adelaide Brighton and Bega Foods had been singled out for potential disappointment by a number of analysts and both companies recently issued a profit warning, vindicating the pre-result analysis. Another company that is regularly mentioned for likely disappointment is Suncorp ((SUN)), alongside Bendigo & Adelaide Bank ((BEN)), Coca-Cola Amatil ((CCL)), Cochlear ((COH)), Coles ((COL)), and G8 Education ((GEM)).
Companies that have multiple analysts expecting a positive surprise include a2 Milk ((A2M)), Charter Hall ((CHC)), Cleanaway Waste Management ((CWY)), and Treasury Wine Estates ((TWE)) though the latter also has a few analysts warning about a potential miss through FY20 guidance. Webjet ((WEB)) is equally a divisive name, as are Flight Centre ((FLT)), Medibank Private ((MPL)) and Aurizon ((AZJ)).
Also noteworthy is popular high flyers including Appen ((APX)), Altium ((ALU)) and Pro Medicus ((PME)) continue to be mentioned for potential outperformance.
Otherwise, the general view is that Australian companies in many sectors are doing it tough, and this should be apparent from financial results and management commentary. RBA rate cuts have come too late to make a serious impact this season, and the same principle applies for the returning Morrison government and/or the weaker Aussie dollar.
This resource has been contributed to Livewire by the team at FNArena. Click the 'follow' button below to be first to be notified of my posts on Livewire.
---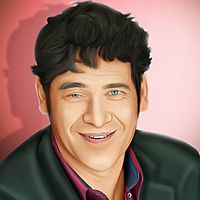 FNArena is a supplier of financial, business and economic news, analysis and data services.
Expertise