Australian Vanadium Limited – part of our energy future
---
One of the key issues facing solar and wind power is how to effectively utilise them when the sun isn't shining and the wind isn't blowing. The answer is in batteries, and in the case of domestic applications we have the recently released Tesla Powerwall amongst others. However for larger applications other technologies are more suitable. One solution is in vanadium redox flow batteries, which have the capacity to be used for grid scale applications. With some forecasters seeing the potential for +900MWh of VRFB's to be installed in Australia by 2030, Australian Vanadium is in a prime position to be a leader in this potentially + $1 billion market. The Company has a vertical integration strategy, including raw materials producer (by way of the high grade Gabanintha Vanadium Project in WA, set to take advantage of forecast rising vanadium demand and prices), battery supplier (with one already installed) and vanadium electrolyte producer. Also on the battery materials front the company is acquiring a lithium project in South Africa. To read our full report please click on the link below.
---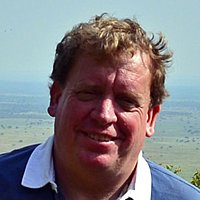 Senior Analyst
Independent Investment Research
Mark is a Senior Resources Analyst for Independent Investment Research, with a focus on junior and mid-cap listed resources stocks. With over 10 years as an analyst, following on from 17 years as a geologist, he has a good insight into the sector.
Expertise