Back to the future: Paradice awaits in emerging markets
---
Veteran fund manager David Paradice has just unveiled his first new fund in over a decade. The Paradice Global Emerging Markets Fund will be a bold move and comes at a time when active managers are facing a raft of pressures on fees, performance and from the rise of passive offerings.
Paradice is acutely aware of the need to deliver compelling returns and spends much of his time scouting the globe in search of stock pickers that he believes can beat the market.
His latest venture into emerging markets is a far cry from the small cap nursery of the ASX where Paradice has its roots, however the industry veteran reckons there are some notable similarities.
"When I started the Australian Small Cap Fund 20 years ago it was, and still is, a riskier asset class. Our belief is that if it is done properly, you can generate significant returns with a conservative approach. Emerging markets is like Australian small caps in that it's a true stock pickers market."
Paradice Investment Management now manages over A$16 billion in AUM across four existing strategies, mostly on behalf of institutional investors. The latest addition will provide further diversification for the business. However, Paradice insists that the new fund would not have been launched without the support of existing clients and if he didn't believe it could perform.
It's understood the new vehicle has been seeded by two institutional investors alongside Paradice and other members of the Paradice investment team.
Image: David Paradice, Paradice Investment Management
New markets, same philosophy
Emerging markets (EM) is made up of about 26 countries, which are typically less developed from an income perspective. The MSCI Emerging Markets Index is made up of 1,194 companies predominately in the large and mid-cap range. The Paradice Global Emerging Markets Fund, which is being run by San Francisco-based pair Edward Su and Michael Roberge, will have a portfolio of between 40 and 60 stocks.
2018 was a tough year for EM with the index falling ~14 per cent. Performance has been better in 2019 rising ~9 per cent, however, the emerging markets index has failed to keep pace with developed market indices such as the S&P500, which is up 13.86 per cent this year.
Paradice hasn't backed Su and Roberge to simply track an index and says that high active share, or deviation from the index, is just one of the characteristics that attracted him to the pair.
"I was originally looking at a global all cap strategy from a high caliber firm based in the US. The circumstances of the person I was speaking to changed and he suggested if he was to start a business Edward and Mike would be the first two on the list ... They impressed me on their high active share, benchmark agnostic and bottom up approach. They work hard (I can call them at any time) and want to do the right thing by investors."
Su and Roberge join Paradice from US-based Artisan Partners where they were involved in managing the Artisan Developing World Fund. The strategy, which was established in 2015, has returned ~30 per cent this calendar year and ~15 per cent per annum over the past 3 years, according to reports on the Artisan website.
The duo fit Paradice's preference for hiring 'generalist' stock pickers rather than sector specialists.
For many investors, the prospect of investing in emerging markets is daunting. It comes with a raft of additional considerations around currency, political unrest and corporate governance that can lead to higher volatility.
Diversification across geographies and sectors is one way that the team at Paradice aim to cushion the ride for investors. They also believe that a focus on the quality of the companies they own plays an important role in taking the sting out of market gyrations.
"Our stock selection process is focused on owning high-quality business models whereby the underlying business is typically not very volatile or risky even if the stock is at times. This gives us conviction to stay the course rather than having to sell at the wrong time."
According to the IMF roughly 85% of the world's population is found in emerging market and developing economies. Roberge and Su believe that as per capita income levels rise in these developing markets, the population will consume more and more.
Over time these consumers migrate from consuming necessities to more discretionary items such as cosmetics and branded apparel, eventually making their way up to luxury goods, travel, and financial services.
"We are focused on companies that benefit from structural demand opportunities because we believe the runway for growth for these businesses will last decades as penetration rates are often a fraction of that found in more developed economies."
The fund has a ~26 per cent allocation to the consumer discretionary sector, more than double the index weight. Materials on the other hand, which makes up 7 per cent of the Emerging Markets index has just a 1 per cent allocation for the team at Paradice.
"We've observed that quality franchises which are positioned to benefit from these themes can grow consistently at an above average rate for many years. We prefer these businesses over export driven, commodity facing businesses that historically represented a large part of the Emerging Markets universe."
The sweet spot in emerging markets
While the pair are willing to go to all corners for the right opportunity, China stands out for its scale, ambition, the level of per capita income and the quality of the companies which builds an appealing backdrop for investment.
The demographics also look appealing as the world's second largest economy by GDP has a population four times that of the United States.
"With per capita income now exceeding $10,000, China is in the sweet spot for emerging middle-class growth which we've seen first-hand in several of our investments: Kweichow Moutai (luxury spirits), AIA (life insurer), Shanghai Airport (travel), and New Oriental (education)."
Roberge says that tensions around trade have created some negative headlines but he believes that businesses with domestically focused operations have been more resilient than those reliant on exports.
He adds that China's focus away from investment spending and towards consumption spending should also be supportive for consumer facing stocks in China.
Outperform by going underweight
Being different from an index is as much about what you don't own as it is about the stocks that make it into a portfolio.
The fund maintains a big underweight position in the energy sector with a 2 per cent exposure compared to 8 per cent in the index. It's an example of one sector where the volatility of emerging markets can dominate the returns for investors.
Energy stocks typically rise and fall along with the price of the underlying commodity to which they are tied. Price is determined by numerous factors, often geopolitical in nature. In other words, fundamentals tend to ebb and flow based on factors that are entirely outside of the company's control.
The cyclical and capital-intensive nature is also a hurdle for energy stocks with few companies able to consistently earn their cost of capital through the cycle. Finally, regulatory risk is ever present in the energy sector.
For Roberge and Su the unpredictable nature of these events detracts from the appeal of owning companies in this space.
'Para' has never been focused on asset gathering; the firm has returned funds to investors on multiple occasions due to capacity constraints. This will be the firm's first new fund in 10 years - and having established himself as a permanent fixture on Australia's Rich List, it's not as if he needs the money.
According to data compiled by asset allocation firm Research Affiliates the 10-year expected return for Emerging Markets is 7.4 per cent. That would make Emerging Market equities the best performing asset class for the decade to come.
It's all theoretical of course, but there's no doubt that Paradice will have high expectations for the new strategy. 
---

Follow James Marlay's wires
---
---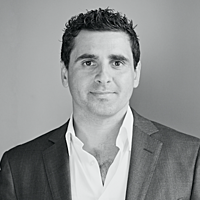 Co Founder
Livewire Markets
Livewire is Australia's #1 website for expert investment analysis. We work with leading investment professionals to deliver curated content that helps investors make confident and informed decisions. Safe investing and thanks for reading Livewire.
Expertise