Brexit – keep calm and carry on in A$ corporate bonds
---
Brexit means uncertainty. Uncertainty on its impact on the UK economy and uncertainty on whether it sets a precedent for others in the EU. And investment markets do not respond well to spikes in uncertainty. But what does it mean for Australian corporate credit risk? Next to nothing. Earnings and debt levels will barely, if at all, change due to Brexit. If A$ corporate bonds weaken notably as a result of Brexit, it improves their value.Investors should get ready to take advantage of this.
---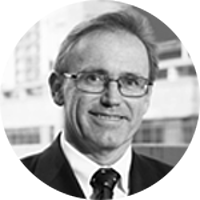 Spectrum Asset Management
Damien has around 25 years of experience in global credit markets. He has worked in Sydney, London, Hong Kong and Singapore. Much of Damien's experience was gained from working with Credit Suisse both in Singapore and Sydney where he was Head of ...
Expertise