Can Fortescue become the next QANTAS?
---
Unsurprisingly, majority of the questions are recently around the depressed IronOre sector, in particular, FMG. Unfortunately, investors prefer to buy falling stocks as opposed to ones at highs, which has a negative correlation to performance. A few thoughts crossed my mind over the weekend that made me want to clarify how I see this space at present. This weekend's action is notable, being the largest stimulus since November2008 and entrenching China in the "easing camp" with Europe, Japan and of course Australia. The result is basically Chinese banks will be flooded with money to lend ~$200bn. A pick up in the Chinese economy should help IronOre recover some of its recent losses. Obviously the most important issue for FMG is the collapsing IronOre price, which has fallen 65% since late 2013. Interestingly, all analysts are now extremely bearish on the bulk commodity. My opinion of the "pack analysts'" big-picture predictions is that it can often create opportunities…they are all bearish IronOre now…they did not predict the collapsing oil price that led to QAN rallying ~300% since 2013 Full Report (VIEW LINK)
---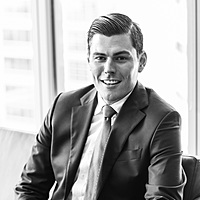 Market Matters is an online investment and share trading advisory service designed for those that want to take their wealth further. We specialise in advice for active share market investors, including those new to the markets or those with a Self...
Expertise
No areas of expertise