Catherine Allfrey talks winners, losers and white swans
---
It's not every day that you sit down with a member of the Australian fund managers hall of fame, let alone the first woman to be inducted.

As a 20-year-old female, new to the finance industry, when I was assigned the challenge of picking a subject to interview, Catherine Allfrey was at the top of my list. Catherine is a renowned fund manager and the Principal and Portfolio Manager for WaveStone Capital. As if she didn't already have enough on her plate, Catherine is also working from a grass roots level to encourage more females to consider funds management as a career.
"The issue in our industry is that we're about 90% male and 10% female. So we need to get awareness out there, particularly at a university level, that investment management is a career, and it is a rewarding career, and something that women can do as well as men."
I sat down with Catherine to chat about her success in 2019, what climate change means for the market, and what outlook she has for 2020.
Thank you, Catherine, for being my first ever interview subject – one I won't forget!
Key Points:
Banks vs Afterpay: Is this a structural or cyclical shift?

An Australian company using technology to take on the global market
A stock that has given Catherine a headache in 2019 
The one stock Catherine would love to buy at a lower price
The one thing that could make 2020 a great year 
Three tips for starting a career in investing
---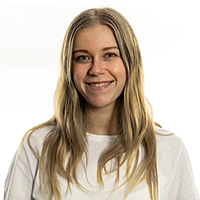 Content Editor
Livewire Markets
Bella is a Content Editor at Livewire Markets.
Expertise