China mired in slow growth, major FX move unlikely
---
As the world's second-largest economy, China is at an important turning point. China's leadership has pledged to put the economy on the right track and be less opaque about its currency moves. My colleagues, economist Stephen Green and China affairs specialist Andrew Dougherty, discuss the potential for a soft landing for China and why a massive currency devaluation is unlikely in the attached investment insight. They also touch on the reforms that China could pursue, and the bright spots they see as the economy transitions to consumption-led growth.
---

Follow Paul Hennessy's wires
---
---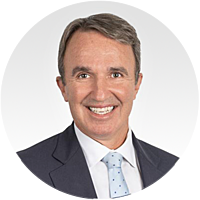 Managing Director, Capital Group - Australia
Capital Group
Paul Hennessy is managing director, Australia & New Zealand, at Capital Group. As a relationship manager, he is responsible for covering the institutional client base in Australia and New Zealand. He has 33 years of investment industry experience...
Expertise