Chris Stott: One last call
---
At age 37 Chris Stott has called time on his investment career at Wilson Asset Management. Given the current state of markets I took the opportunity to have one final chat to hear his views on the year ahead. He presents a bearish outlook for the Australian economy fuelled by falling house prices and weak consumer sentiment.  
"You've seen companies like CSR have halved, Adelaide Brighton is 40% off its highs and Boral has come back ... The share market normally moves 6 to 9 months ahead of the economy, so the share market is telling you that domestic economic conditions are going to be hard next year." 
But that doesn't mean you can't find good companies to invest in and make a return...
Tune in to hear about the attributes that Stott seeks out in difficult markets, lessons from his best and worst trades and one last call on a stock that can deliver regardless of the economic backdrop. 
Topics discussed 
Buying Credit Corp following a massive profit downgrade and learning the lesson of backing good management teams. 
The 'fast money' and euphoria that engulphed markets leading into the GFC and how that element is missing from the markets today. 
The outlook for 2019 and the reasoning behind his bearish views on Australia's economic conditions.
A stock that he thinks can deliver in a challenging economic environment over the next 5 years.
Lessons from his best and worst investments during 12 years at Wilson Asset Management.
The curious art of reading body language to figure out when management are telling lies.
---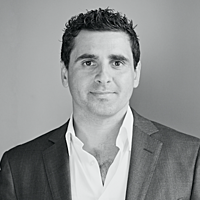 Co Founder
Livewire Markets
Livewire is Australia's #1 website for expert investment analysis. We work with leading investment professionals to deliver curated content that helps investors make confident and informed decisions. Safe investing and thanks for reading Livewire.
Expertise