CommSec: Woolworths and the Amazon threat
---
This week I sat down with Tom Piotrowski from CommSec to discuss Wilson Asset Management's large cap LIC, WAM Leaders . In addition, I discuss the Australian insurance market, Woolworths and the Amazon threat, local infrastructure and the strengthening US dollar.
Insurance
We see a lot of hardening the in Australian insurance market and expect to see this continue in the next two to three years. Companies that will benefit include Suncorp Group Limited (ASX: SUN) and Insurance Australia Group Limited (ASX: IAG).
Supermarkets
The share price of Woolworths Limited (ASX: WOW) has been impacted this week following the announcement that Amazon will be taking over Whole Foods in the US. We believe this is a massive overreaction by the Australian market in the short-term as Amazon's intention in Australia is still unclear.
Infrastructure
We see a step up in local infrastructure with the increase of government spending, particularly in Sydney and Melbourne. Companies discussed include Boral Limited (ASX: BLD), Adelaide Brighton Limited (ASX: ABC), Lendlease Group (ASX: LLC), Downer EDI Limited (ASX: DOW).
Strengthening US dollar
Over the next few months, the US dollar will continue to rise against the AUS dollar. Companies that we see benefiting from this include Treasury Wine Estates Limited (ASX: TWE), Aristocrat Leisure Limited (ASX: ALL) and Incitec Pivot Limited (ASX: IPL).
---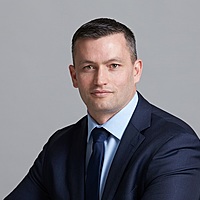 Lead Portfolio Manager
Wilson Asset Management
Matthew has more than 15 years' experience in the investment industry working as both a portfolio manager and analyst. Matthew is the Lead Portfolio Manager responsible for WAM Leaders.
Expertise