Credit Suisse unveils the ABC portfolio
---
Despite a 17 per cent drawdown in the wake of the GFC, Andrew McAuley the CIO at Credit Suisse, says it took just 12 months to for their portfolios to bounce back. Not bad if you consider US equities took six years to regain prior highs and in Australia the index still sits below the 2007 peak. McCauley is charged with guiding the investment strategy of A$23 billion assets under management on behalf of high-net-worth, family office and not-for-profit clients of Credit Suisse. It sounds like a daunting task, but he has a refreshingly simple philosophy.
"If you look after the downside then the upside will look after itself... When you're creating a portfolio, you should always ask yourself, 'what if I'm wrong, what's the risk in this portfolio?'
This discussion takes you inside the current asset allocation at Credit Suisse, starting with the baseline view of 'anything but cash' or ABC. McAuley draws on a private presentation that he recently attended where Janet Yellen, and two current sitting US Fed Presidents, explained why US rates could easily go to zero and that money printing or QE effectively has no limit.
"Bad news is good news; we're back to that stage again. The worse things get the more likely the Fed are to step in."
So, if cash is not an option, where should you allocate your capital? Tune in to this exclusive interview and hear the latest insights from one of Australia's leading wealth managers.
Discussion points
The investment principles that saw Credit Suisse portfolios recover all their losses in just one year post the GFC.

The most common mistakes that investors make when it comes to allocating their capital and the importance of testing your tolerance for risk.
Volatility and maximum drawdown to stop investors from selling at the worst time.
An update on Andrew's article that outlined six reasons to be optimistic and why he maintains a buy stance.
Messages from Janet Yellen and two current Fed presidents including the outlook for interest rates and why they are not concerned about an inverted yield curve.
Portfolio allocation at Credit Suisse.
Accessing alternative investments in a similar fashion to the Future Fund.
One lesson learned the hard way
About Andrew McAuley and Credit Suisse Private Bank
Andrew McAuley is the Chief Investment Officer for Credit Suisse Australia Private Bank and manages an investment team of 13 in Australia. Credit Suisse has assets under management of A$23 billion in Australia. He was appointed head of discretionary portfolio management in June 2012 and was appointed CIO in January 2018. Credit Suisse Australia Private Banking has operated an un-conflicted advice model, where the fee structure is based on advice and not a brokerage-focused model.
Credit Suisse Private Banking is active in 50 countries and is one of the few global private banks operating in Australia. Its client base typically comprises High Net Worth, Ultra-High Net Worth, Family Offices, Not for Profit Organisations, self-made business people, corporate executives, small institutions and entrepreneurs. 
For more information about Credit Suisse Private Bank please send an enquiry via the 'contact' button below. 
---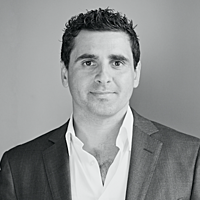 Co Founder
Livewire Markets
Livewire is Australia's #1 website for expert investment analysis. We work with leading investment professionals to deliver curated content that helps investors make confident and informed decisions. Safe investing and thanks for reading Livewire.
Expertise