Do you invest the Warren Buffett way?
---
Buffett in the past has said: "I always tell students in business school they'd be better off when they got out of business school to have a punch card with 20 punches on it. And every time they made an investment decision, they used up one of their punches, because they aren't going to get 20 great ideas in their lifetime. They're going to get five or three or seven, and you can get rich off five or three or seven. But what you can't get rich doing is trying to get one every day."
Hempton's article raises the following two important points: (i) few, if any, investors truly follow the "punch card" approach espoused by Buffett – part of this is due to the difficult investing environment that has persisted over the last few years, as well as the difficulty of selling this approach to clients; and (ii) if one were to strictly follow a punch card mantra where fewer investments are made at less frequent intervals, a fund's clients could potentially draw the false conclusion that portfolio inactivity equates to inactivity on the research front.
It is true that many talk about Buffett's quote, but few actually implement it in earnest when making investments. Virtually all investors feel a bias toward doing something and making investment decisions; managing money on behalf of clients, earning a fee, and making no investments would most likely generate a number of irate phone calls from your clients! However, Buffett's punch card concept shouldn't be followed down to the letter – Buffett himself doesn't even come close to doing this. Instead, the punch card philosophy should be thought of as a limiting concept which serves to reconcile two opposing goals: being concentrated enough in your good ideas to maximise returns for investors, and diversifying enough to spread risk (in effect recognising that you could still be wrong even in your highest conviction ideas).
The punch card approach acknowledges that there is an opportunity cost of capital and that capital should only be employed in investments that are sufficiently attractive. It serves as a reminder that activity is not what is rewarded in investing, it is waiting for the right opportunities and acting boldly when those opportunities present themselves. Following a punch card philosophy involves swinging big when the market presents an opportunity with huge upside and very limited downside.
When there are few great investment opportunities, the optimal decision is to hold cash or to increase the number of shorts in the portfolio (Montaka, for example, can reduce the net exposure of the fund to protect investors' capital when markets get expensive). Although some clients might mistakenly believe that a fund manager that makes few investment decisions over a given period is sitting idle, the Montgomery team scours the universe for new ideas on a daily basis.
Sometimes we find new ideas, but they might be less attractive than the positions that are already in the portfolio; if this is the case we pass and continue the search. It is important to remember that even if new stocks aren't being purchased with great frequency, the investment team is still working hard to find opportunities and is continually learning during this process.
Buffett is an incredible investor, but it makes little sense to try and replicate his approach verbatim. Buffett himself is an amalgamation of different investing styles, most notably following the tenets of Ben Graham and Phil Fisher. It is perhaps better to take ideas from different investors whose philosophies resonate with you and forge your own investment style that best suits your personality and goals.
Written by George Hadjia, contributed by Montgomery Investment Management:  (VIEW LINK)
---

Follow Roger Montgomery's wires
---
---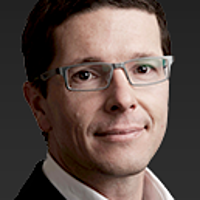 Chief Investment Officer
Montgomery Investment Management
Roger Montgomery founded Montgomery Investment Management, www.montinvest.com in 2010. Roger brings more than two decades of investment, financial market experience and knowledge. Roger also authored the best-selling investment book, Value.able.
Expertise