Don't bank on Big 4 dividend growth
---
The big four banks are the engine room of many equity income portfolios, producing around a third of the gross dividend yield of the entire ASX200. So, when we sat down with Chris Hall, Chief Investment Officer at Ellerston Capital, and he said he had little exposure to the banks in his fund, you could have heard a pin drop.
It's no secret that the banks are under duress, but Chris told us that his fund is invested elsewhere because he believes that: "banks are going to be cutting their dividends over the next two years, and a dividend cut is a knockout for me". The anaemic credit growth is the first reason he cites, but watch the short clip from the interview to hear his thesis in full.
Edited transcript
I don't own much of the banks at all, because I think banks are going to be cutting their dividends over the next two years, and a dividend cut is a knockout for me.
If I look at NAB, they cut their dividend only recently. That'd be a knockout for me. AMP clearly was another one, which is a knockout. Again, they've obviously cut their dividend again recently and had a capital raising.
There are some well-known household names which would be in traditional income funds, because as I keep on saying, they look optically high on a dividend yield front, but then when the dividends get cut, the share prices rebase, they can still look optically high on a dividend yield front, but: a) the share price has fallen by 20 or 30%, and; b) the yield hasn't changed at all.
On the question of why the banks could be facing a flat or falling dividend profile, firstly let's start at the top line, the credit growth.
Credit growth is incredibly anaemic in Australia. That's a function of a) obviously a lot of indebtedness already in households. People are already highly leveraged. That's the first point; and b) the availability of credit is now a lot harder than it was.
We've obviously had the Royal Commission, we've had their own banking standards internally which are making access to funding a lot more difficult. The credit growth is just not there, that's the first point.
The second point is the cost structures. Now, the banks are doing their best to try and cut costs, and you see people being laid off in the banks continually. But the problem is because of this fallout from the Royal Commission, the compliance costs are rising at a really, really high rate. The regulatory cost burden of participating in the banking industry, having a banking licence, is becoming increasingly high. That's another headwind.
The third point is we haven't really had a credit cycle yet, and given what we said before about the economy slowing, and given what the central banks are telling us, and given what we're seeing in Australia, we've obviously had rate cuts here, we're going to have a credit cycle. Which means that bad debts are going to start to rise, and that's going to be another serious headwind for earnings. When I throw that all into the mix, I see a profile of at best, flat earnings, but I think probably risk to earnings downgrades or negative earnings, year-on-year, and then because the pay ratios are so high with those banks, the dividends will go with it.
The other point I should mention is obviously the capital requirements are also becoming a lot more onerous. The level of regulatory capital that has to be carried by the banks is going to be elevated, due to go up, so the propensity to be able to pay dividends again becomes more restrictive.
Don't get caught in a trap
The Ellerston Low Vol Income Strategy (ELVIS) has a clear focus on delivering low volatility, sustainable income for investors through the market cycle. For further information use the contact button below, or visit their website.
---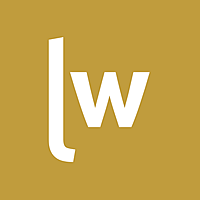 Livewire Exclusive brings you exclusive content from a wide range of leading fund managers and investment professionals.
Expertise