Don't sell at the wrong time
---
More than 10-years on from the GFC, investors are getting nervous again. Spikes in volatility are becoming regular, and the phrase "late-cycle investing" is becoming commonplace. But what exactly does "late-cycle" look like? Andrew McAuley, Chief Investment Officer at Credit Suisse, says there are a few indicators to look out for.
"Typically, equity markets have run hard and valuations are probably stretched – like they are now…"
The bond market is usually better at picking recessions than the equity market, so when long-term bond yields fall close to the level of short-term, it can be a sign that rate cuts could be needed in future.
Watch the full video below to hear Andrew's take on how to set up portfolios to survive the late-cycle and read his article on The art and science of Late Cycle Investing
Never miss an exclusive
Stay up to date with the latest Livewire content by hitting the 'follow' button below and you'll be notified every time we post a wire.
Want to learn more about Credit Suisse and their capabilities? Hit the 'contact' button to get in touch with them or visit their website for further information. 
---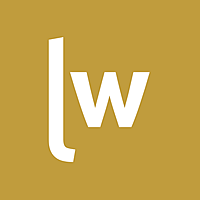 Livewire Exclusive brings you exclusive content from a wide range of leading fund managers and investment professionals.
Expertise