FNArena Reporting Season Monitor: February 2020 - Week 2
---
Welcome to the FNArena Reporting Season Monitor for the February result season 2020. The Monitor reports ratings and consensus price target changes, along with brief summaries of the collective responses, from FNArena database brokers for each of 300+ stocks. The week two update is now available below, with coverage of the first 64 stocks to report so far.

Readers are reminded that it matters not what profit/loss result is posted by each company, but how much that result exceeded/fell short of stock analysts' consensus forecasts.

Livewire readers can access the latest update providing coverage of 64 stocks by clicking here.

The week ahead
We have also provided the FNArena calendar for the companies due to report during the week ahead. You can click the image to enlarge it. 
Four tips for reporting season success
Livewire recently invited me on for an interview to discuss reporting season. Topics we discussed included:
The importance of sentiment for reporting season
Looking at the macro and micro drivers of reporting season
Why it is important to know the stocks you own and their patterns
The post-earnings announcement drift phenomenon and how it works
Should you still buy after a stock runs on a strong result?
Dealing with disappointments and downgrades
Some stocks I have been watching this February
You can watch this video here. 
Stay ahead with the FNArena Reporting Season Monitor
Click the 'follow' button below to be first to be notified of my next post on Livewire.

This resource has been contributed to Livewire by the team at FNArena.
---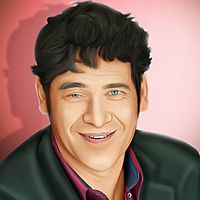 FNArena is a supplier of financial, business and economic news, analysis and data services.
Expertise