Four small cap opportunities in unprecedented markets
---
The March quarter concluded a period of astounding world events and financial market volatility on a scale I had yet to experience. Very few in markets will have witnessed these scenes before, and most overwhelming to traders was the speed and ferocity of the markets correction as investor panic took hold.
Howard Marks, co-founder of Oaktree Capital summed it nicely recently when he offered 'These days everyone has the same data regarding the past and the same ignorance about the future'. The unfolding situation for investors continues to be fraught. Never has a situation presented where so much information, changing daily has needed to be weighed and the market's reaction time so rapid. Seven notable observations since the stock market highs of February 19 serve to highlight this point.
Seven notable observations
The stockmarket descent from historic highs has variously been described as the fastest 20% correction in history.
The NYSE emblematic investment grade (IG) Bond ETF, the LQD, was sold to a 5% discount to net asset value versus its customary 0.2% premium, buckling under the weight of massive redemptions. The Fed opted to include the LQD in its liquidity (bond purchase) measures. Perversely, IG primary issuance recorded near record activity in March and Government bond ETF's saw unabating investor support.
The VIX (stock market volatility) traded to all time highs whilst the MOVE (bond market volatility) posted significant lows.
During a 15 trading day period in March, several key credit spreads more than doubled and IG and HY credit default swaps moved similarly.
Gold traded to $1703/oz-its highest level since late 2012 before conceding its biggest weekly sell-off since 1983, down to $1452/oz. By April 13 Gold had reclaimed the high again.
ASX trading on March 13 should be red-lettered in investors almanac's given a) it finished with record daily turnover of $20bn, b) occurred in a session that saw the S&P/ASX All Ordinaries Index -8% at midday before staging a +13.5% rally from the lows (10% of which occurred in a 90 minute window) and c) it prompted ASIC to intervene and direct the nine key institutional brokers to reduce executed trade volumes by 25% from the days trading. Volumes traded were deemed a threat to the stability of the market.
The Australian bank share sell off took stock prices back to book value, the first time for most since the early 1990's. Professional investors perhaps predicting dividend cuts, balance sheet headwinds or rating agency revisions!
Outlook and positioning
Are we in a cyclical bear within a secular bull market or at the early stages of a prolonged bear market? How are investors to interpret the record bond fund outflow of US$254bn for the week ending March 27 into money market funds? It has the appearance of a sizeable risk-off allocation. The powerful US stock market counter trend rally under way seems to be in open defiance of growing Wall Street earnings concerns for calendar year 2020. Consensus is running with a 9% earnings contraction whereas Goldmans and Credit Suisse are gunning for -33% and -25% respectively. This month's US March quarter earnings reports will make for fascinating reading as corporates outline their plans for difficult times ahead.
Locally, Macquarie Equities make the reasonable point that ASX200 eps cuts since the February approximate 7%. Given expectations of a dramatic slow-up in economic activity through CY20, this appears to be an opening salvo. What of market consensus for FY21? Earnings cuts through the global financial crisis (Nov 2007-Mar 2009) were in the order of 27% according to the broker.
Eley Griffiths Group took sizeable cash weightings into this market correction and will avail itself of mispricing opportunities to initiate or add to existing positions where appropriate. We will continue to be selective participants in the caravan of recapitalisation raisings, underscoring our belief in measured investment in uncertain periods all the while recognising long term portfolio set-ups tend to occur during periods of market upheaval.
Some examples of recent portfolio changes are highlighted below.
Ramelius Resources (ASX:RMS)
Ramelius, an often overlooked WA gold producer, was added to the fund during the quarter. It currently produces ~ 225koz pa Au at typical industry costs of ~A$1350/oz AISC. The market has rarely embraced the story, which is understandable, as the business has lacked a genuine marquee asset, and relied heavily on 'hand-to-mouth' ore sources to process at its hubs in the Murchison and Central Wheatbelt. We sense this is beginning to change. Having gone through a relatively intensive capital and acquisitive phase, we see strong production growth (tracking towards 300koz pa), improving cash costs and significant free cash flow on the horizon. This should see the stock, in time, trade more in step with its closest peer in Silver Lake, and generate meaningful upside from current levels.
Elders (ASX:ELD)
A position was recently initiated in Elders following an earnings confirmation in January, a recovery in cattle prices and improving confidence in the winter crop prospects following substantial east coast rains. We understand last years AIRR acquisition is tracking to plan, and is positioned nicely to leverage improved wholesale agricultural spend through 2020. Anecdotes suggest the agricultural chemical channel is clean of product and glyphosate (a key chemical input of pesticides). Production in Chinese factories has recommenced allowing for production ramp up ahead of expected strong demand. Management have maintained an unrelenting focus on returns on capital within the business, and an exposure to Elders at this stage of the Australian agricultural cycle seems timely to us.
Uniti Wireless (ASX:UWL)
Uniti was the most successful IPO of 2019. Priced for perfection, post an earnings upgrade on 17 February, Uniti was caught up in the market rout in March, as investors took profits in winners and went to cash. We had been wary of the classic rollup, but post detailed analysis and a meeting with management, we gained a greater understanding as to the value of its telecommunications assets. We felt Uniti would be a clear beneficiary of fibre demand resulting from the shift to working from home and added the stock to the portfolio.
Freedom Foods (ASX:FNP)
With the Australian population being urged to stay at home, food and ingredients have been a focus for many families. Fortunately, the company's significant capital investment program (~$600mil) is now behind it and has allowed Freedom to transform from a small healthy cereal business to the largest UHT manufacturer in the country. A shift to plant beverages here and abroad, and opportunities to grow earnings as utilisation improves across dairy, gives us confidence in the future outlook of the business. We are very familiar with management, and the unfolding business model, and accordingly installed the name in our portfolio.
Access Australia's most compelling companies
Eley Griffiths Group is a specialist at focusing on small and emerging companies in Australia. Their investment process and team have delivered consistent outperformance through all market conditions for 15 years. To find out more, click the 'contact' button below.
---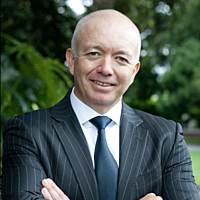 Principal and Portfolio Manager
Eley Griffiths Group
Ben Griffiths is the managing director and a senior portfolio manager at Eley Griffiths Group and has over 30 years of financial markets experience. He Co-founded Eley Griffiths Group in 2002 with Brian Eley following a successful career as joint...
Expertise