Giants of the Internet: Google (Alphabet)
---
Firstly, and more obviously, the user experience of typing in a tiny box on a small mobile device presented a product development challenge. Secondly, whilst the internet remains open architecture (meaning users are able to navigate to google.com for their search needs), mobile operating systems control an app ecosystem. As such, they could potentially stymie Google from being the universal search engine, or more likely, charge Google a large distribution fee to be the search engine on their system. Whilst the product development hurdle was easily overcome, the mobile operating system presented a complex challenge.
Google acquired Android in 2005 and subsequently launched the Open Handset Alliance, a consortium of handset makers, technology companies and wireless carriers with a goal of developing open standards for mobile devices. Today, Android is the dominant mobile operating system with well over 1 billion users. The Android system is free and open source, but on actual devices the software is bundled with Google and vendor installed applications. The clever operating system has maintained Google's dominance in Search in the mobile world.
Importantly, Android not only protected the core search business, but it also spawned a new highly valuable asset for the company – Google Play. An amalgamation of Android Market, Google Music and Google eBooks, Play is a digital distribution service delivering anything from apps to television programs. With over 1.4 billion Android users, Play serves as the portal for digital delivery, taking a small clip of each purchase. By 2020, Play is expected to generate roughly 15% of group revenue (Fig 7), and potentially far more of profit.
[image 1.PNG]
Another of Google's largest value creators has also been one of their most disruptive businesses. Google acquired YouTube in 2006 for $1.6 billion, creating the dominant portal for online videos. It is among the main drivers of the migration of brand advertising dollars from TV to the web. The company is remarkably guarded on its financial performance revealing neither revenues nor earnings, but some simple analysis shows the extent of the value creation over the last decade.
It is estimated that there are over 30 billion daily video views on YouTube (Fig 8), up significantly from January 2012 when the company disclosed it generated 4 billion daily views. Last year YouTube disclosed that "on mobile, the average viewing session is now more than 40 minutes, up more than 50% year on year" and that "more than half of YouTube views come from mobile devices."
[image 2.PNG]
Facebook has an enterprise value of roughly $320 billion. They have 1.65 billion users who on average, spend 50 minutes per day on Facebook, Instagram and Messenger. The total hours spent each month on Facebook is roughly 60% greater than YouTube. Thus if we use time spent as a proxy for monetisation, we can normalise $320bn by dividing by 1.6. However we must also consider YouTube's lower margin as they pay for content (a future risk for Facebook). Assuming YouTube's margins are in line with traditional media models, YouTube is probably worth close to $70 billion.
Despite the incredibly diverse business segments in which Google operate, their revenues and profits remain dependent on their core Search business. As shown earlier, this is expected to continue out for the next five years, with Search maintaining its disproportionate share of revenue. While Chrome, Android, Gmail and Maps all have over one billion users, they generate modest revenues (but deliver copious amounts of data for analysis and more targeted advertising). However we believe we are on the cusp of growth for one of Google's most under-monetised assets – Maps.
Maps has become ubiquitous with navigation. At the Google Performance Summit in May, Google introduced new local search ads where advertisers will now be able to show improved ads of businesses nearby that include promotional text, a customisable business page highlighting features of promoted locations, and the ability to search through store inventory. Potential monetisation is significant given 1 billion users. Google has also noted that total searches with local intent are growing more than 50% faster than all mobile searches and currently account for one third of all mobile searches.
In 2017, we expect Maps to generate revenue of $1.5 billion. Importantly, this is a conservative figure with upside over time. To get there, average revenue per user only needs to be $1.43, compared to much higher and more commercialised platforms such as Facebook and Twitter.
[image 3.PNG]
Advancements in Artificial Intelligence, or AI, are occurring at a rapid rate. Tech companies are all racing to become the leader in this field, betting that whoever wins will have the advantage in a technology that is imbedded in more and more software programs and built into hardware. Amazon has an early lead in product development through its home assistant 'Echo', while Facebook is quickly enabling 'chatbots' through its Messenger platform. With very little effort, users will be able to book flights or movie tickets, send flowers to friends or be warned of changing traffic conditions. Google is well positioned to dominate the AI environment. Their depth of data is leagues ahead of the competition, organically built through decades of dominant user engagement. This transition to a richer experience was exemplified when the company changed the naming of internal roles from "SVP of Search" to "SVP of Knowledge". While the commercialisation pathway will differ for different industries, this is a potentially large value creator for the company.
Google has made many less than successful ventures as well, such as their large investment in Social, Google+. Failures are par for the course in any tech company's development. As a company run by engineers and controlled by its founders, shareholders began asking questions on capital management. Despite incredible revenue growth, margins had been declining at the company for five years (Fig 10).
[image 4.PNG]
The appointment of Ruth Porat as CFO in 2015 signalled an important change for investors. Shortly after, the company changed its operating structure and was renamed Alphabet (Fig 11). This was a clever play on the investment jargon 'alpha' meaning excess return and the colloquial term 'bet'. With this came disclosure for the first time on the level of investment outside core Google websites. In 2015, the 'Other Bets' segment generated only $450 million in revenue and lost $3.6 billion. Investments in areas as far reaching as drones, self-driving cars and surgical robots drained resources for no short term financial benefit. Ruth Porat has a clear mandate to monitor these early-stage investments and cut programs with no identifiable prospects.
[image 5.PNG]
Interestingly, investors seem to be giving little credit to the possibility that one or more of these 'other bets' could grow into a successful venture. If we ignore these losses, and back out YouTube which we value at $70 billion, the core Google websites are trading on a P/E multiple of just 13x. An attractive investment price for the strongest digital business was available to us.
Article contributed by Watermark Funds: (VIEW LINK)
---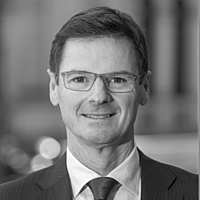 Chief Investment Officer
Watermark Funds Management
We are active, high conviction investors in Australian shares. As an absolute return manager, Watermark offers a proven alternative to traditional institutional funds.
Expertise