Global investing: Is the grass really greener?
---
ABS data recently showed that global investing flows have overtaken those for local investing. With the ASX lagging global peers for the last decade, it's not hard to see why. But is the grass really greener out there? And if so, what are the risks and where is the value? Tune in as we ask Chad Slater from Morphic Asset Management and Nathan Bell from Peters MacGregor.
Key points
When investing overseas, all the usual considerations apply as if investing locally, however, you also have direct currency risk to consider, i.e.: a 10% gain in a global stock is erased by a 10% gain in the AUD. This is a key risk. You need to have a view, and a strategy, such as hedging. Morphic believes currency risk is a tailwind, with the AUD likely to fall further. Other risks are the high valuations in the key US markets, and high volatility in emerging markets.
Value investing on the global stage has been as frustrating as it has on the ASX over the last decade. The ratio of Growth versus Value in the US market hasn't been this high since the tech bubble. Nathan calls for value to come back at some point, but to avoid the value traps in the meantime.
Chad asks whether it could be different this time: "The most dangerous sentence in finance is 'this time it's different'. And maybe… things might be a bit different in a tech-based global world. A decade is a long time to keep underperforming, we've given back 20 years of value outperformance."
Things have changed in the favour of investors in Japan, and stocks are trading on a lower PE than 6 years ago, offering a value opportunity. Likewise, China is presenting stocks with good multiples given their growth profile.
European banks have fallen steeply in the last 6 months on frustration over persistently low rates, and now trade at book value with 5% yield.
Australian banks seem to be trading near fair value. But the question is what a housing-pullback and resulting recession would do the banks. Nathan suggests looking at how Fells Fargo operated during the GFC as a possible guide to what the big 4 could do in this situation.
Watch next
In Livewire's first ever global episode of Buy Hold Sell we asked Chad Slater from Morphic Asset Management and Nathan Bell from Peters MacGregor to give us their views on three global disruptors. We also ask them to share the one global disruptor that they think looks attractive right now. Click here to watch. 
---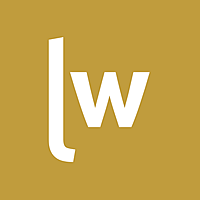 Livewire Exclusive brings you exclusive content from a wide range of leading fund managers and investment professionals.
Expertise