Gold on the Ropes as Markets Hit All Time Highs
---
Precious metal prices have been in full retreat the past few weeks, with the price of gold declining toward USD $1300oz. This pullback has had a number of drivers including an easing of the 'safe haven' bid as markets fade the rhetoric to do with Korea, the USD catching a bid, and new all time highs in equity markets.
In the last 24 hours, the weakness was compounded by the US Federal Reserve, who, whilst leaving interest rates unchanged (as expected) signalled some confidence about the possibility of one more rate hike in 2017 and even more importantly, laid out its intentions in relation to its colossal $4.5 trillion balance sheet.
The severity of the pullback was not unexpected given the above factors, especially in light of the extended positioning from the more speculative end of the market (see chart), which have often portended a correction.
More on the latest developments in the gold space, as well an update on Bitcoin and the ICO craze, retail investor cash allocations, plus Deutsche Bank on expensive asset markets at this link here
---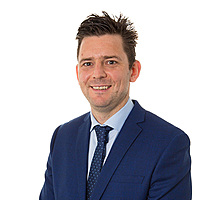 Gold bull since early 2000. Have spent +20yrs working in investment analytics, research & portfolio construction. Author of two books on investing in gold and the causes of the GFC. Lover of markets, competition & technology
Expertise