Good prospects for James Hardie in the medium-term
---
James Hardie released its FY2018 profit figures today with the market slightly disappointed by the result. While Chairman Michael Hammes noted the Company needs to increase its traction to hit its FY2019 target, the result was impacted by three key things. 
Capacity constraints in the North American segment during 2017 that limited demand during 2018.
The costs of inflation on transportation and pulp, which were higher than the market expected by approximately $10 million, although this was offset by a lower tax rate.
Higher than expected acquisition costs of US$8.7 million related to the strategic acquisition of Fermacell GmbH, Europe's leading manufacturer of fibre gypsum boards, that was completed in April 2018.
After adding back the transaction costs, the FY2018 earnings guidance was in line with the market consensus. On a positive note, the company increased its manufacturing capacity during the financial year. 
We believe the market is overly focused on the previous quarter's result and is particularly concerned about the marginal volume of growth.
Looking ahead we believe James Hardie has strong prospects for the medium term, potentially coming online in the second quarter FY2019 result.
The US housing market is approximately 40% below the peak of its 2007/2008 housing boom and house prices in the US are still affordable. James Hardie stands to benefit from rising investment in the US housing market. 
The Company continues to invest in its people and its strong global management team should be able to capitalise on its tailwinds.
--
Wilson Asset Management takes advantage of short-term mispricing opportunities in the Australian equity market, providing investors with diversified exposure to a portfolio of undervalued growth companies. Find out more
---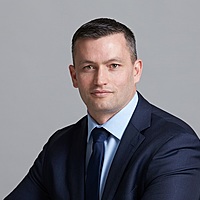 Lead Portfolio Manager
Wilson Asset Management
Matthew has more than 15 years' experience in the investment industry working as both a portfolio manager and analyst. Matthew is the Lead Portfolio Manager responsible for WAM Leaders.
Expertise