How to invest during the Coronavirus pandemic | Nucleus Investment Insights
---
Potential pandemic, shutdowns of major cities and supply chains in China, flight bans from one of the world's largest sources of tourists, crashing oil demand. It sounds dire. Bond markets are reflecting a dire situation. Stock markets are generally up. Tune in as we discuss whether stocks or bonds have this one right. 
Governments have turned a corner on the Coronavirus, now prioritising preventative measures to combat its spread rather than minimising economic and market impact. In this episode, we cover why the economic impacts of Coronavirus will far exceed that of SARS did in 2003, the time for cautious investing being now, countries and sectors to avoid investment in, and as always our investment implications wrap-up.  

If this episode sounds of interest to you, watch in the YouTube player below or in podcast form here (links are featured at the bottom right of the player if you wish to listen on your preferred platform).  

........
The information on this blog contains general information and does not take into account your personal objectives, financial situation or needs. Past performance is not an indication of future performance. Damien Klassen is an authorised representative of Nucleus Wealth Management, a Corporate Authorised Representative of Nucleus Advice Pty Ltd - AFSL 515796.
---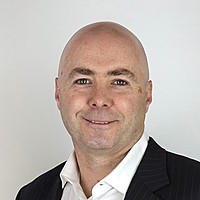 Head of Investment
Nucleus Wealth
Damien runs asset allocation and global stock portfolios for Nucleus Super, Nucleus Ethical and Nucleus Wealth. His 25 year+ career includes Global Quant at Schroders, Strategy at Wilson HTM & co-founder of Aegis.
Expertise