How to win Monopoly in 3 easy steps
---
Monopoly is the ultimate real estate game, but it also has some important lessons for real life property investors. In Monopoly, there are three things that determine which squares are the best to own: 1) The likelihood of players landing on them, 2) The 'price to earnings' ratio i.e. how much they cost compared to the revenue generated, and 3) The capital efficiency of upgrading the properties. Chris Bedingfield, Principal at Quay Global Investors, explained to the audience at Livewire Live that this was analogous to three factors that drive real estate returns; Demographics, Value, and Quality. When these three factors meet, it's a recipe for real estate success. In this presentation, Bedingfield tells us which are the best squares to own, and explains how this applies to a well known ASX listed property trust. 
Key points:
Demographics, value, and quality are the three key drivers in real estate
Interest rates don't always drive property prices. Between '03 and '07, interest rates rose in Australia as property prices rose with them. The same can be seen in the US, and globally
In a world of Amazon and digital disruption, shopping centres may not seem like the most attractive investment, but high-quality centres are actually growing market share
Watch the full video to see which ASX-listed property trust ticks all the boxes.
Global Listed Real Estate Presentation Now Live
Quay Global Investors takes an index unaware approach to global listed real estate. Click here to access an online presentation by Chris Bedingfield about investing in real estate as though it were a business. 
---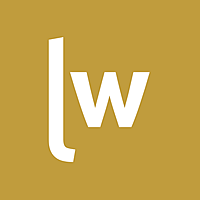 Livewire Exclusive brings you exclusive content from a wide range of leading fund managers and investment professionals.
Expertise