How transmission effects will shape your investing
---
The rate hiking cycle that investors are staring down is historic. After years of declining rates (more than a decade in the Reserve Bank's case), we are finally entering a period where interest rates could rise as high as 3% in Australia. Although it's early in the cycle and more hikes are being priced in by the market, we're already seeing traders and consumers reprice their expectations for future spending.

Having said this, no two economies are the same. 
While the rate hike will affect Australia's mortgage borrowers the most, the story is the opposite in the United States given most mortgages in that country are on fixed rates (that is, the lenders carry the burden). 
In this edition of Expert Insights, we'll dive into the impact of rate hikes on various markets - from housing to credit and fixed income with Pete Robinson of CIP Asset Management. Robinson thinks the time lag between the peak in equity markets and the peak in interest rates will be far smaller this time in comparison to 2008. And yet, investors are not moving a lot of positions around just yet.
To find out more, please click on the player below.
Learn more about CIP Asset Management
To learn more about the CIPAM Credit Income Fund please click on the link to the fund profile below.
Managed Fund
CIPAM Credit Income Fund
Australian Fixed Income
---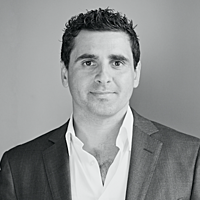 Co Founder
Livewire Markets
Livewire is Australia's #1 website for expert investment analysis. We work with leading investment professionals to deliver curated content that helps investors make confident and informed decisions. Safe investing and thanks for reading Livewire.
Expertise