Imagine Chadstone or Westfield on a Sunday with triple the crowds
---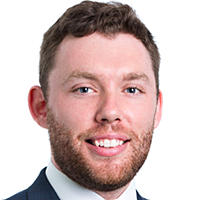 Patrick O'Reilly
APN Property Group
Imagine you lead the investment arm of a global property investment company. One day, your boss walks in. She wants you to find a site to build a new shopping centre. The brief is short; find a good location anywhere in the world that will make for a great investment.
You're on the hunt for communities with spending power, rising incomes and a growing population. Where do you look?
For most people, London, New York City or Sydney might jump to mind. It's a fair call. We are all drawn to the familiar. But being a bit more entrepreneurial, you're hunting for regions that'll net you higher rental growth, outsized capital returns and a tidy bonus for your trouble. 
It might be slightly unconventional, but your mind turns to Asia, where incomes are growing, urban populations are rising, and demographic trends are all heading in the right direction.
Let's look at how APN Property Group  assesses the quality and prospects of a shopping centre.
Our job at APN isn't dissimilar to the role your imaginary boss has asked of you. There's a process to valuing a retail commercial property, starting with its catchment area.
This is the shopping centre's sphere of influence. First, we want to know how many people live and work within easy driving distance of the new shopping centre. Then we want to understand their habits.
Are they affluent consumers or battlers? How many are Gen X'ers paying off a mortgage or millennials spending on fast fashion? Is migration increasing the population? Is the site near arterial roads and good public transport links?
These are important questions. If the demographics of your new development are poor, the retailers you attract, and the money invested in advertising won't make it stack up (and you can forget about your bonus).
In my opinion, the demographic and economic trends in Asia make the chances of success higher than anywhere else.
Here's a graph, showing the average annual foot traffic of major global listed property trusts' portfolios, that neatly sums up my argument
You may not recognise the names but the chart shows that the world's top five most-visited shopping centre portfolios are all in the Asian region.
Hong Kong's Wharf and Singapore's Mapletree Commercial Trust have about triple the number of visitors than Scentre Group (which operates Westfield, owners of arguably the best retail assets in Australia). All up, nine of the top 16 most visited retail portfolios are in Asia.
In Asia, your catchment area might have triple the number of prospective shoppers and triple the number of open wallets.
Imagine being in Chadstone shopping centre, Australia's largest, but with three times as many shoppers. That's what it feels like to spend a Sunday afternoon in Mapletree Commercial Trust's Vivo City shopping centre, pictured here:
The reason for such high levels of traffic in Asia is demographics. Japan, Hong Kong and Singapore have large populations occupying small areas. The population density of Singapore, for example, is 7,900 people per square kilometre. That's 6.4 times Sydney's figure of 1,237.
This all sounds great, but an astute developer might point out that perhaps people living in western countries have higher average incomes, and hence make a better investment.
It's a fair point, so we need to know how Asian and Western consumer's consumption patterns stack up against each other.
One rough method we can use is to compare GDP per capita for a typical middle-class consumer and adjust it for the relative purchasing power of each country. Countries with lower incomes tend to have lower living costs, so it's important to adjust for these differences.
Let's view middle class spending as measured by purchasing power parity, broken out across different regions, forecasted to 2030:
When adjusted for purchasing power, the Asian region is forecast to account for 65% of global middle-class spending by 2030, almost three times what it was in 2015. That's amazing growth.
So, knowing these things, what if we compared shopping centres based on the number of people in their catchment area and their purchasing power adjusted income? Wouldn't that give us an indication of which countries are most suitable for our new development? Luckily, the research team at UBS have done the work for us:
What this tells us is that Asia's shopping centres are accessing up to two to three times the spending power of Australian and US centres. Even better is that these shopping centres will become even more profitable over time, bolstered by brisk population growth and rising middle class income.
Now, this doesn't mean that Australian shopping centres are a bad investment – far from it. Australia has a very different risk profile to, say, China or Malaysia.
But with most Australian investors potentially over-exposed to Australia, a bit of international diversification into a booming region might be worthy of consideration. 
Want to learn more?
APN Property Group  are a specialist real estate investment manager that actively manage real estate funds on behalf of institutional and retail investors. For further insights please click here
---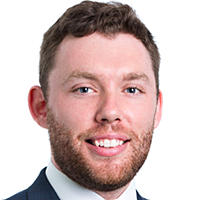 Analyst, Asian Real Estate Securities
APN Property Group
Before APN, Patrick worked for Pitcher Partners Investment Services as an associate Research Analyst. Patrick undertook research on the AREIT, Transportation & Infrastructure sectors to give investment recommendations to a team of financial advisors.
Expertise