Fund In Focus: Pendal Income & Fixed Interest funds
---
The world can't handle higher interest rates. Volatility is back and will continue to rise. If you're an investor overextended in the risk curve, this will be problematic. As a result of quantitative easing, central banks have driven asset prices to record highs, while yields to record lows. 
But that's where we were. Now, liquidity is leaving the system. So, what does this mean if you're invested in riskier asset classes like equities? 
In this Fund in Focus with Livewire, I look at the rising risks we see in markets and how the Pendal Fixed Interest Fund can help you weather the storm.  

 
Want to find out more?
For more information on Pendal's Income & Fixed Interest funds, please visit our website
---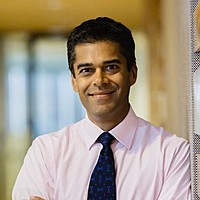 Head of Income & Fixed Interest
Pendal Group
Appointed Head of Income & Fixed Interest in June 2010, Vimal is responsible for setting strategy, processes and risk management. He oversees $16.4 billion invested across Income, Composite, Pure Alpha, Global and Australian Government strategies.
Expertise