Fund In Focus: Plato Global Shares Income Fund
---
Franking credits, income levels and home bias are just 3 reasons why Australian investors have such a love affair with domestic markets. However, with Australia's top 6 yielding stocks providing approximately 50% of ASX200 Income, investors are exposing themselves to dangerous levels of concentration risk. Indeed if you held the 4 big banks and Telstra last year, you would have underperformed the market by approximately 13% from a total return perspective.
In March 2016, Plato launched the Global Shares Income Fund, investing in a diverse global universe of stocks to actively capture an increased level of dividend income and capital appreciation. By actively rotating through companies listed on offshore exchanges, we are able to invest in a broad universe of global opportunities, whilst paying a monthly dividend to investors.
In this Fund In Focus, we explain the enormous income opportunities available to Australian investors willing to look offshore, all through an AUD domiciled Fund. 
Plato's philosophy is centred on the belief that the market is a complex, adaptive system and is therefore inefficient. Find out more
---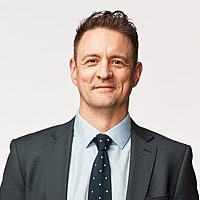 Senior Portfolio Manager
Plato Investment Management
Daniel is lead manager for the Plato Global Shares Income Fund and Global Low Carbon Fund. Daniel is the chair of the Plato ESG Committee. Prior to joining Plato he was a Portfolio Manager at Realindex Investments, responsible for global equity...