The Rate Debate: Did the RBA make the right call?
---
What do you get when you throw a 32-year-fixed-income veteran into the room with a 32-year-old fixed income millennial? The Rate Debate. Darren Langer and Chris Rands are seasoned fixed income specialists with a deep passion for bond markets and an opinion on just about everything. And while they may sit facing each other at work, they don't always see eye-to-eye. 
Throughout the series, Chris and Darren will be dissecting the RBA's monthly rate decision, calling out where they think they got it right, and where they may have missed the mark. They'll also breakdown some of the bigger local and international macro issues and trends, while hopefully teaching you something about fixed income along the way. 
Unprecedented bushfires, the coronavirus, slowing global growth and the Chinese economy – there's a lot for the RBA to navigate at the start of 2020. In light of these events, did the RBA make the right call leaving rates on hold for February?

Tune in to the first episode of The Rate Debate to find out
Never miss an episode

Tune-in each month to hear their take on the RBA's interest rate decision and other macro matters that are influencing markets. Have a question you want Chris and Darren to cover in next month's episode? Use the contact form below to submit your question
---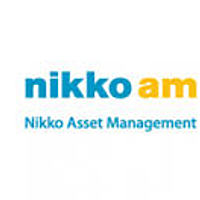 Nikko Asset Management is one of Asia's largest asset managers, providing high-conviction, active fund management across a range of Equity, Fixed Income, Multi-Asset and Alternative strategies. In April 2021, Yarra Capital Management acquired...
Expertise