Investing with India's powerful tailwinds
---
Mary Manning, Portfolio Manager at Ellerston Asian Investments (ASX:EAI), is drawn to the growth opportunities available in India. She explains that many of the challenges facing Australian industries are the reverse in India, creating powerful tailwinds. This short video highlights three ways Mary is investing in India's stunning growth outlook.
Financials
Loan growth in India is running at 25 – 30 percent which contrasts with loan growth in Australia in the low single digits.
The regulatory environment is very supportive of the financial industry and looking to extend credit to consumers that are seeking it.
Valuations remains attractive given the positive tailwinds.
Consumer shares - Automotive
Auto penetration in India is about 4% of what it is in Australia. There is a huge amount of pent up demand as the rising middle class comes through.
Maruti Suzuki (NSE:MARUTI) is a key pick to gain exposure to this demand.
Infrastructure
Infrastructure is a huge push for the Modhi Government going into the 2019 election.
Getting the Indian economy moving via investments in ports, roads and highways is a major priority.
Larsen & Toubro Limited (NSE:LT) is the largest infrastructure stock in India and is a key pick to gain exposure to this theme.
About Ellerston Asian Investments (ASX:EAI)
Ellerston Asian Investments is a concentrated large cap portfolio based on high conviction best ideas which is benchmark independent. Providing investors access to high growth opportunities throughout Asia via a highly experienced and specialised team.
Click here for more information.
---

Follow Livewire Exclusive's wires
---
---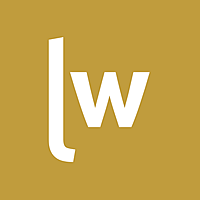 Livewire Exclusive brings you exclusive content from a wide range of leading fund managers and investment professionals.
Expertise